Buttons can give the back of your sofa a neat, tailored look, but the effect is unattractive when they're loose. Sofa back buttons are often attached right where your head touches the back of the couch, so loose buttons can become an ongoing problem. Remedy that run-down look by reattaching the shank buttons to the back of your sofa. You'll have a newer-looking piece of furniture in a matter of minutes.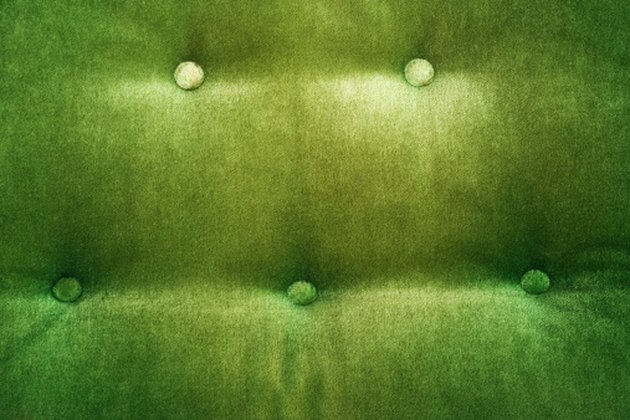 Step 1
Pull the button away from the back of the sofa cushion to expose the loose thread. Clip the thread with scissors, being careful not to cut any of the sofa fabric. Remove the button. Use tweezers to remove any stray threads that may remain.
Step 2
Cut a piece of quilting thread 20 inches long. Quilting thread is thicker and stronger than regular sewing thread, and will create a stronger bond between the button and the sofa back. Thread a curved needle with the thread, double the thread and tie a knot at the end, creating a double thread that measures 10 inches long.
Step 3
Make a stitch that measures 1/8 inch right at the spot where the button should lay. This will secure the thread to the sofa back.
Step 4
Pull the needle through the shank at the back of the button. Take a stitch in the back of the sofa, using the natural curve of the needle to grasp some of the batting material behind the sofa fabric. Pull the needle through the fabric and batting, then back out again. Pull the needle through the button shank again.
Step 5
Continue sewing through the sofa back, then through the button shank, until you have 4 inches of thread left. Stop with the thread sticking out from the sofa fabric, but not through the button shank.
Step 6
Wrap the thread around the button shank and connecting thread four times. This will strengthen the series of threads and help keep the button from coming loose again.
Step 7
Make one more small stitch directly below the button. Pull the thread taut, then clip it off. The end of the thread should slip through the fabric to be buried in the interior of the couch cushion.