Glossy ceramic tiles, as opposed to matte, are covered with a coating of glaze. This glaze helps protect the tile and adds a high sheen. Glossy ceramic tiles are found in a home's kitchen and bathroom because of their finish and ease in cleaning. These tiles can be repainted to offer a new look to any space. All that's required is an extra step to prepare the tile to more effectively hold the paint.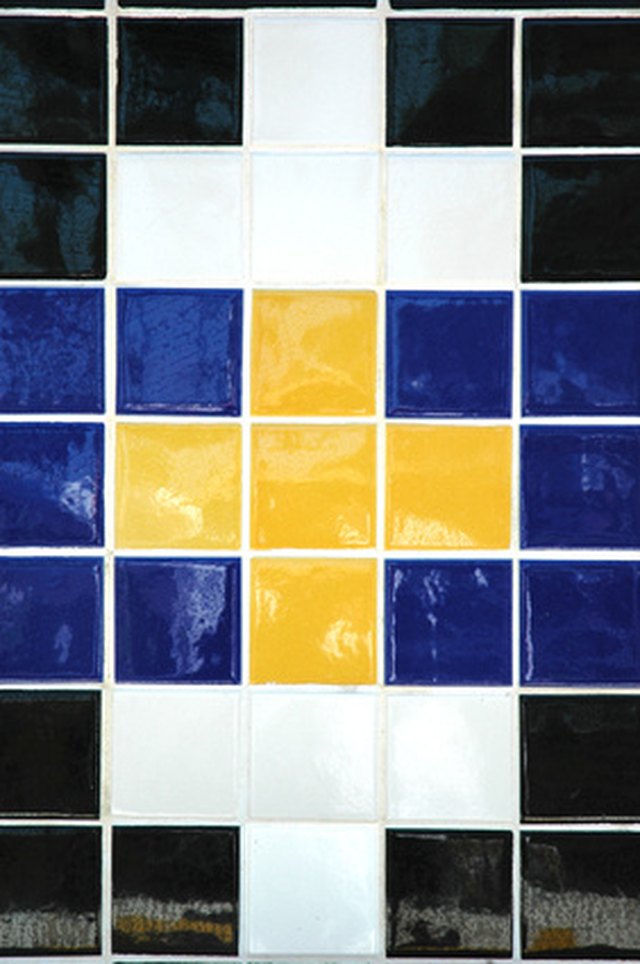 Step 1
Clean the tile with an abrasive bathroom cleaner and a plastic scrub brush. This removes dirt or grime from the tile. Rinse away the cleaner with water. Let the tile dry.
Step 2
Sand the tile's surface with 200-grit sandpaper. This roughens the glossy finish, which helps the paint adhere more effectively.
Step 3
Remove any dust left behind by sanding with a tack cloth.
Step 4
Use painter's masking tape to cover any areas adjacent to the tile that you don't want painted. This may also include the grout, if you wish to leave it an original color.
Step 5
Apply a layer of oil-based paint to the tile. Use a brush or roller, depending upon the size of the surface being covered. Let this coat dry.
Step 6
Apply a second coat of oil-based paint. Allow this coat to dry for two to three days.
Step 7
Apply two coats of clear, water-based urethane to the tiles with a paint brush. Allow the first coat to dry before applying the second. The urethane helps protect the ceramic tiles from any damage.
Step 8
Allow the urethane to dry. Remove the painter's tape.