Tofu, a staple ingredient throughout Asia, adds a dose of protein to soups, stir-fries and other dishes. Opened, fresh tofu lasts for three to five days in the refrigerator; fried tofu may stay good for a little longer. Check the quality of your tofu by smelling it; if you detect a sour or unpleasant odor, throw it away. Spoiled tofu may also take on a slimy texture that's easy to see and feel, and visibly moldy tofu should always be tossed.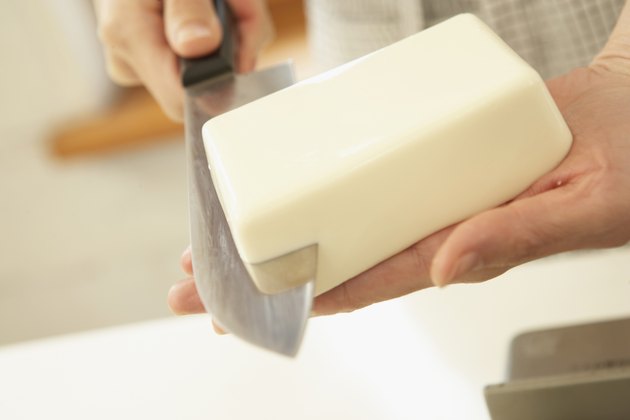 credit:
Hue/amanaimagesRF/amana images/Getty Images
Store fresh tofu in the refrigerator in an airtight container filled with cool water. To keep it fresh, change the water daily. Dried tofu, which comes in strips, sticks and knots, may last for months on the shelf, but seal it in a plastic bag to preserve its quality. Boxed tofu that doesn't require refrigeration is best kept in a cool, dark pantry. When frozen, tofu lasts three to five months, although it might take on a different texture when thawed.