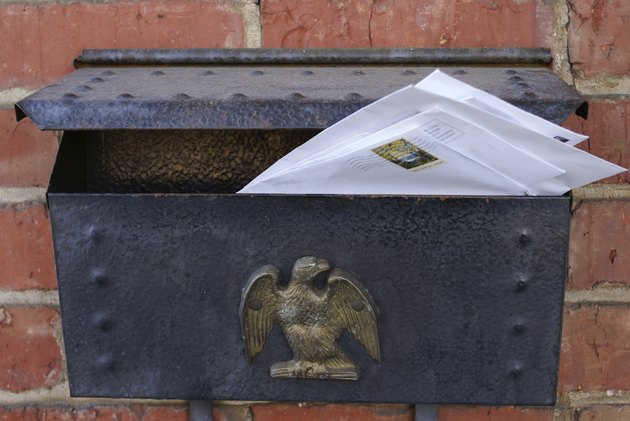 Stopping a previous resident's mail doesn't simply reduce clutter -- it can also help ensure he gets important mail forwarded to his current address. The process of stopping a previous resident's mail is simple.
Tell the Post Office
Write "return to sender," or "refused," and include "addressee moved, address unknown" on the envelope. Put it back in the mailbox and raise the flag, or take it yourself to the post office. You can also fill out a PS Form 3575Z, which serves as a change of address form for those who move without leaving a forwarding address.
Direct Notification
Contact the person, company or organization that sent you the mail. For catalogs, call the customer service number. Let them know you don't want any of the previous resident's mail sent to you. If you have the previous resident's contact information, let him know you have been getting his mail. See if he can fill out a change-of-address form with the Post Office to ensure his mail gets to his new address instead of your address.
---
Christopher Raines enjoys sharing his knowledge of business, financial matters and the law. He earned his business administration and law degrees from the University of North Carolina at Chapel Hill. As a lawyer since August 1996, Raines has handled cases involving business, consumer and other areas of the law.