Give your bathroom drawers a makeover to make getting ready in the morning faster. Move rarely used shampoos, soaps and cosmetics out of the way and put daily supplies at your fingertips. Take advantage of inexpensive containers and drawer dividers to keep cosmetics organized and pile big bottles away under the sink.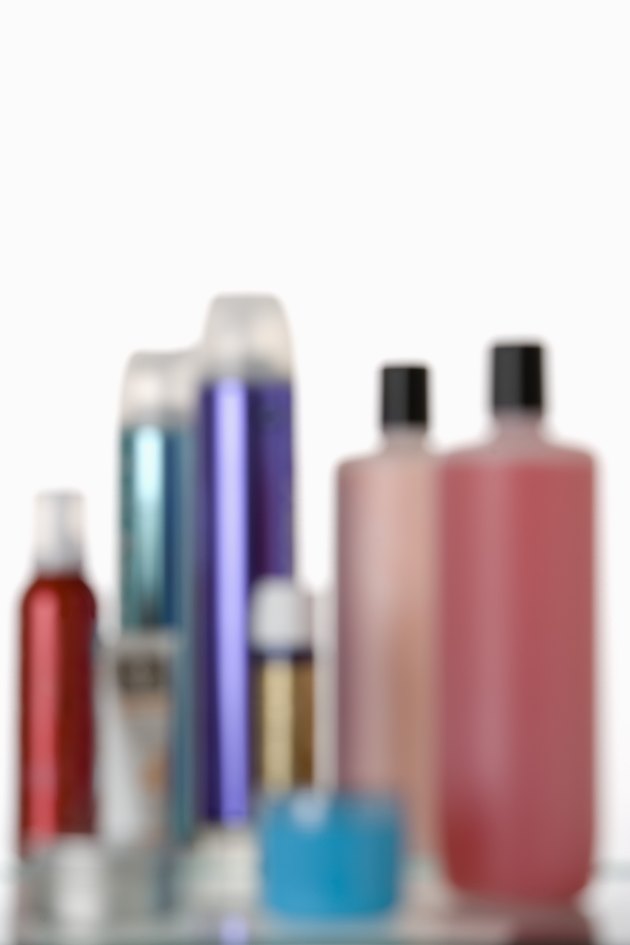 Step 1
Pretend it's time to pack for a long vacation. Pull out the cosmetics, cleansers and grooming tools your family uses every day. Gather these items and set them aside in a large bin.
Step 2
Examine what's left. These are products and supplies that you use less frequently – or not at all. Discard or donate products you never use.
Step 3
Organize a supply cart. Label the drawers of a three, five or seven-drawer rolling cart for your bath and grooming supplies. Sort your extra supplies into the drawers. Roll the cart out of the bathroom and into a storage area, so the supplies aren't taking space in the bathroom, but are available when needed.
Step 4
Sort every day supplies in your bathroom drawers for easy access. Corral small cosmetics in divided plastic drawer organizers. If more than one person uses the bathroom, organize drawers by person, separating products with plastic dividers or small containers.
Step 5
Assess what's left from your bathroom closets and drawers. Group similar products -- such as hair gels, shampoos and sprays -- together in plastic tubs under the sinks. When it's time for a shampoo and blow-dry the tub can come out and be replaced with no fuss. Keep communal supplies such as cotton balls and swabs on the vanity in attractive containers that everyone can use.