After cleaning and reorganizing or simply buying new furniture, you might find yourself with some extra furnishings that you don't need or have the space for. You can donate gently used furniture to a number of charities. Most small, local charitable organizations, such as women's shelters or churches, accept furniture donations, but not all have the capability to pick them up. Certain national and international charities, on the other hand, do come out for pickups, leaving you little reason not to donate your old furniture to a worthwhile cause.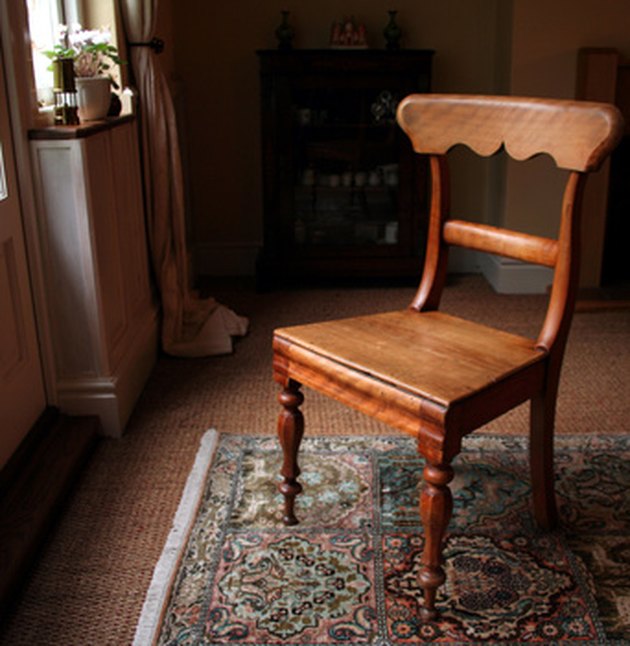 Goodwill is more than a century old, having begun in 1902. The organization operates in the United States and Canada and has 165 local outfits. The aim of Goodwill is to empower disabled people or people with little to no education or job experience to be able to earn a living. The charity provides free job training and employment placement, among other support services. Goodwill accepts donations at its drop-off locations, but will also send a driver to pick up furniture, household goods and clothing from a local residence. Goodwill does not accept anything that's broken, soiled or doesn't meet current safety standards.
The Salvation Army is an international charity that dates back to the middle of the 19th century. It's a religious organization that reaches out to the elderly, at-risk youth, drug addicts, victims of natural disasters and victims of human trafficking. The Salvation Army is famous for its holiday bell-ringers, who stand outside coffee shops and department stores through the holiday season, collecting money to provide Christmas meals and presents to the less fortunate. The organization has over 7,000 centers of operation in the United States, some of which are family stores. The family stores fund the Salvation Army's adult rehabilitation centers. Any center local to you will pick up furniture donations; if there's no family store close by, they'll take your donation to the nearest one.
Habitat for Humanity is a Christian home-building charity. Its philosophy is that all people deserve to have a home that's comfortable, affordable and safe. The organization's goal is to build energy-efficient and sustainable housing for low income families. Habitat for Humanity operates thrift store outlets called "ReStores," located across the country, where it sells donated items to help fund the homes. Donation categories include jewelry, clothing, household goods, electronics and furniture. Habitat will pick up any donation, not just heavy pieces of furniture.
The Vietnam Veterans of America works to ensure that all veterans of the U.S. military receive quality health care. The organization advocates for identifying service-related disabilities and illnesses. It's active in supporting the creation of legislation that would mandate adequate health care for vets. The Vietnam Veterans of America thrift stores, located across the country, accept and sell just about any gently used item, including furniture. The organization's main way of obtaining donations is by scheduling pickups. You can even leave items outside and visible while you're at work and the driver will pick them up and leave a donation receipt.