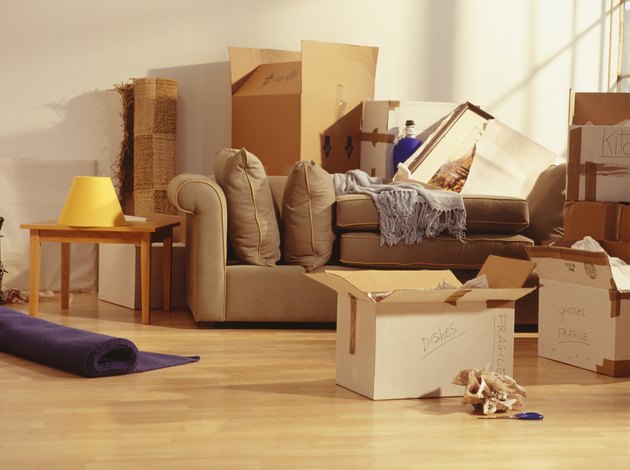 A long-distance move is a fresh opportunity to explore new territory, expand your horizons and challenge yourself in an unfamiliar setting. It's also phenomenally stressful, fraught with perils, pitfalls and expenses. The fewer mistakes and oversights you make, the smoother -- and cheaper -- the transition is.
Everything but You and the Kids
Your stuff is the least of your worries but it could be the worst of your complications, so you might as well start there. Declutter your house room by room and drawer by drawer. Be brutal. Donate, have yard sales, post things online, give clothing and furniture to friends and relatives, and toss out anything that can't be used or repaired. Start as soon as you know you are moving. Do several rounds of paring down because you still will take a lot with you. Check out storage facilities if you need to store things -- although that's really just paid hoarding unless your move is temporary. Contact moving companies with a rough estimate and collect moving boxes to pack what remains.
Disconnect and Reestablish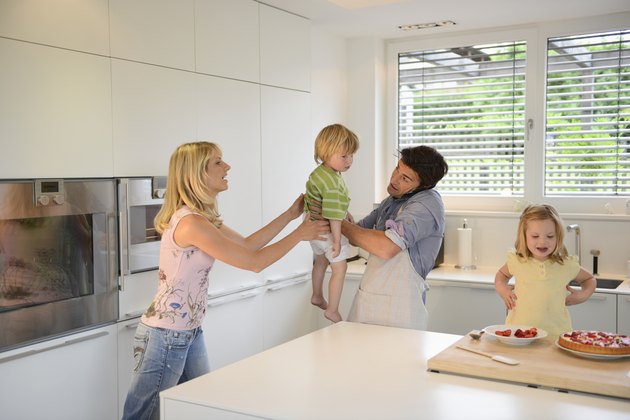 Notify of your move your landlord, utilities and phone services, the post office and all personal service providers such as doctors, dentists, accountant and attorney. Gather whatever papers and records you need to take with you, label them and keep them in one file that travels with you. Cancel gym memberships and physical newspaper subscriptions. Provide a change of address for magazines to which you subscribe. Withdraw the kids from school when it is time. Take the pet for a last vet visit. Get your car serviced if you are traveling by car. Switch any insurance that can't travel with you to your new location -- homeowner's, renter's, health, auto -- and update the address on the insurance policies you keep. Purchase appropriate moving insurance. Then set up your new connections in your next residence: utilities and cable; phone provider if a switch is necessary; kids enrolled in new schools; physicians, dentists, vet and home services lined up; mail delivery scheduled; car re-registered; and tax information updated.
Pre-pack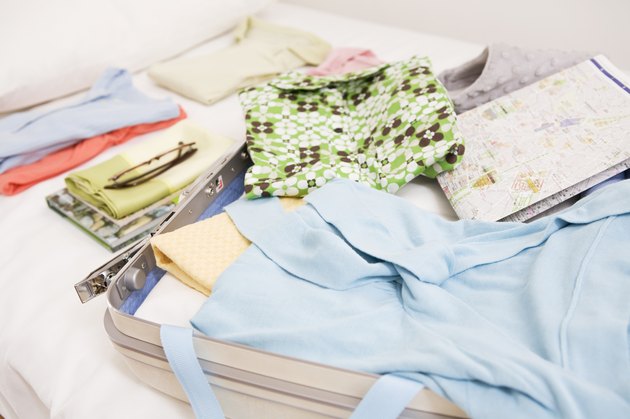 Even if you've paid full freight for packing, there are some valuables and breakables you should carry with you so pack those well in advance. Organize the rest of the packing with a few key objectives and safe packing tips. Prepare "camp-out" boxes for arrival day; you need basic bedding; a change of clothes and pajamas for everyone; toilet paper; soap; towels; toothpaste and toothbrushes; personal care items; lightbulbs; flashlight and batteries; cups and utensils; napkins and paper plates; the coffee maker and some coffee; and the pet's bowls and food. These items should be loaded last, clearly marked and unpacked first. Lighter items such as pillows go in bigger boxes; pack heavier items such as books in smaller boxes. Layer and cushion everything, and pack dishes and framed art standing on their ends rather than flat to minimize breakage. Create a master list with color-coded labels for boxes. Label every box by room in the new home and number each so you can track it and easily unpack it.
Mistakes to Avoid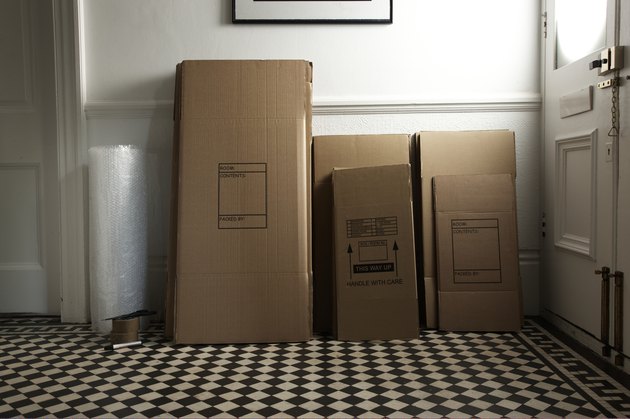 Take apart items to be disassembled, and pack and mark hardware yourself; if the nuts and bolts get lost, you can't reassemble your bed, open your dresser drawers or set up the dining room table. Sketch your new layout, measure everything and match the furniture you will take to the new blueprint. The new kitchen island may trump your distressed hutch; bedroom-window placement might mean the massive bedroom suite no longer fits; and there may be no suitable wall in the den for the flat-screen TV. The huge en suite bathroom could cut into your closet space. Don't pay to move it if you can't keep it in a different layout. Get an in-home moving estimate. Since you will underestimate the weight and bulk of your stuff, save yourself some heart-stopping sticker shock well in advance of your move so you can jettison more if necessary. Give Fido a day away at a friend's or the vet on moving day to save his nerves and yours.
It's a Wrap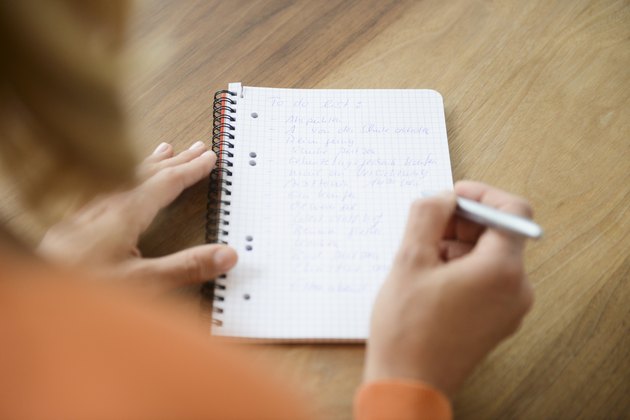 Check off the boxes and items delivered at your new location from the detailed list you kept in your possession to be sure you're not missing anything. Set plants in a warm, congenial space and park the "essentials" boxes in the kitchen and bedroom for first opening. You've made arrangements to pay the movers based on the contract, but don't forget the tips. Tipping movers and the foreman in cash is standard -- about 10 to 15 percent of the total fee is correct. Extraordinary circumstances such as a blizzard, multiple flights of stairs or other challenges require a substantial tip as a minimum courtesy. As soon as you can after the move, open and check all boxes and inspect furnishings for damage so you can file timely claims.
---
Benna Crawford has been a journalist and New York-based writer since 1997. Her work has appeared in USA Today, the San Francisco Chronicle, The New York Times, and in professional journals and trade publications. Crawford has a degree in theater, is a certified Prana Yoga instructor, and writes about fitness, performing and decorative arts, culture, sports, business and education .