Even though leather is a durable material, sharp objects -- such as animal claws and belt buckles -- can leave unsightly scratches on your white leather sofa. These scratches can quickly cause your leather sofa to look old and dingy. You can take your sofa to a leather restorer to remove the scratches. However, this option is generally an expensive one. Instead, try a few cheaper, DIY options to remove the scratches and restore the look of your white leather sofa.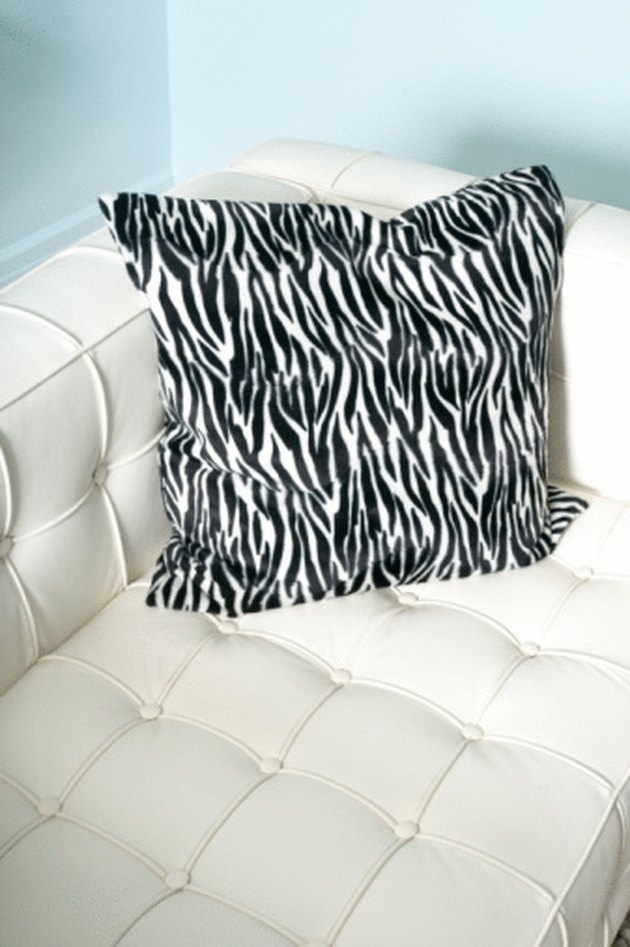 Step 1
Add two to three drops of distilled water directly on the scratch. You want just enough water so the scratches are damp. However, too much water may leave stains on your leather sofa.
Step 2
Rub the water into the scratches with a soft, leather cloth called a chamois. Once made from antelope skin, chamois are now typically made with sheepskin.
Step 3
Continue rubbing the scratches with the chamois in a circular motion. Rub for several seconds.
Step 4
Examine the scratches. If the scratches are still visible, add two to three drops of olive oil to a lint-free cloth and rub the scratches until they are no longer present. Wipe the olive oil off the leather sofa with a clean, lint-free cloth.
Step 5
Apply a leather cleaner and conditioner to a lint-free cloth and buff the white leather sofa as you normally would.