Shop-Vac is the original brand of wet/dry vacuums and has been manufactured for the past 40 years. Unlike household vacuums, Shop-Vacs pick up both liquids and solids. Their canisters hold several gallons and are indispensable for use in garages to vacuum spills and to clean out your car. They are also tough enough to vacuum sawdust and other construction debris during remodeling and construction projects. Several sizes are available ranging from portable models to large capacity.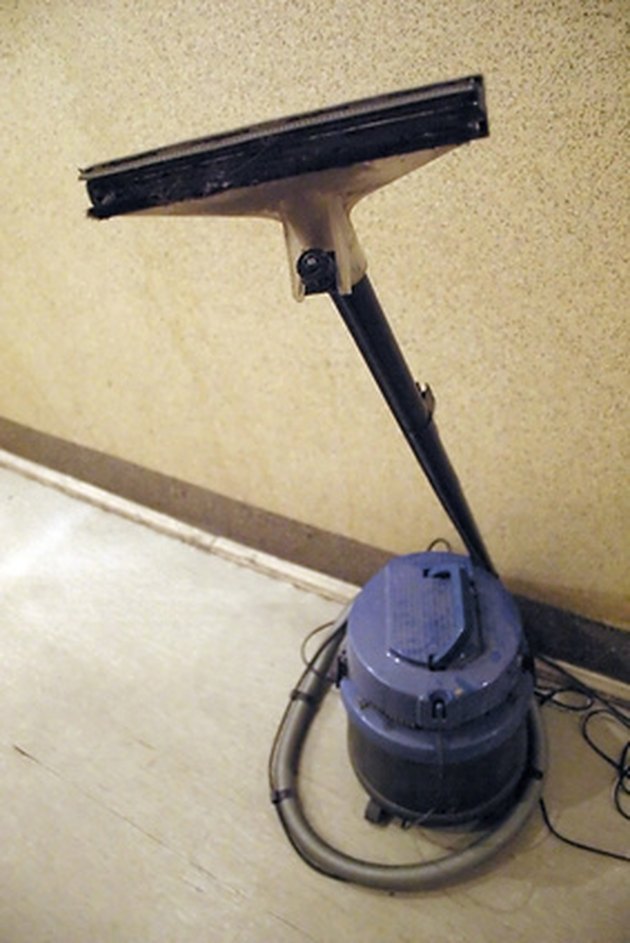 Step 1
Install a filter on the center hub inside the vacuum lid and close canister latches.
Step 2
Attach vacuum hose to large hole in front of vacuum canister.
Step 3
Select an attachment and attach to end of hose.
Step 4
Plug vacuum into an electrical outlet.
Step 5
Press the red "on" switch located on the top of the vacuum.
Step 6
Open latches on sides of canister, remove lid and empty canister when finished vacuuming.