The Hoover SteamVac Ultra is an older model in the Hoover line of carpet and upholstery cleaners. The SteamVac Ultra is very similar to the SteamVac Plus and the SteamVac Deluxe; the three cleaners have several shared features. Although Hoover no longer manufactures the SteamVac Ultra, the cleaner is widely available for purchase used, but may not come with original instructions.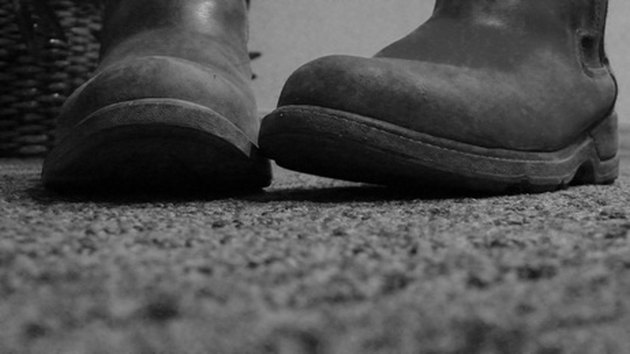 Step 1
Remove the cleaning solution tank. The tank is located on the front of the machine, below the handle. Press down on the latch and pull forward to remove the tank.
Step 2
Remove the cap on the top of the tank by turning counterclockwise. Turn the cap upside down and use to measure cleaning fluid. Pour cleaner into the tank, and fill tank to the fill line with hot water. Replace cap, making sure it is tight.
Step 3
Replace the tank in the machine by placing the bottom in first, and then latching the top into place. Ensure that the tank is latched and sitting snugly in place, and plug the machine in.
Step 4
Step on the release handle located on the right rear of the machine to unlock handle. Step on the on/off handle on the left rear of the machine to power on the machine.
Step 5
Squeeze the trigger on the handle and slowly push the machine forward an arm's length and then slowly pull the machine back to you. Ensure that the trigger is pulled the entire time. This saturates the carpet with cleaning solution.
Step 6
Release the trigger, and push and then pull the machine in the same way as in the above step. This removes most of the moisture and dirt from the carpet.
Step 7
Repeat Steps 5 and 6 until the entire carpet has been cleaned.
Step 8
Remove the reservoir when it has been filled or you are done cleaning the carpet. Unplug the machine and then unlock the handle and lower it to the floor. Grasp the dirty water reservoir by the carrying handle and pull up to unlock the tank from the machine. Lower the carrying handle to the side opposite the locked direction to unlock the tank lid. Remove the tank lid from the tank and empty. Rinse tank thoroughly when done using. Replace lid on tank and the tank in the machine, and the move the carrying handle to the locked position.