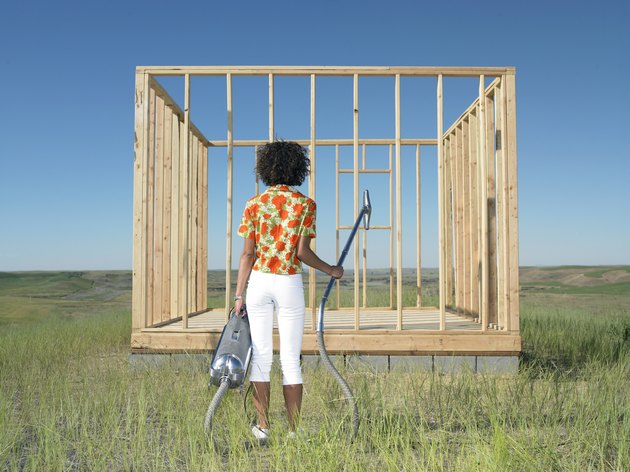 While absolutely necessary in the household cleaning process, the vacuum cleaner is among the more bulky and obtrusive of housekeeping tools. Creating a dedicated storage space for this tool helps maintain order in the home and efficiency in the cleaning process. Such a space must be out of the way, easy to access, and accommodate not only the vacuum but accessories and replacement parts.
Hinged Ceiling Compartment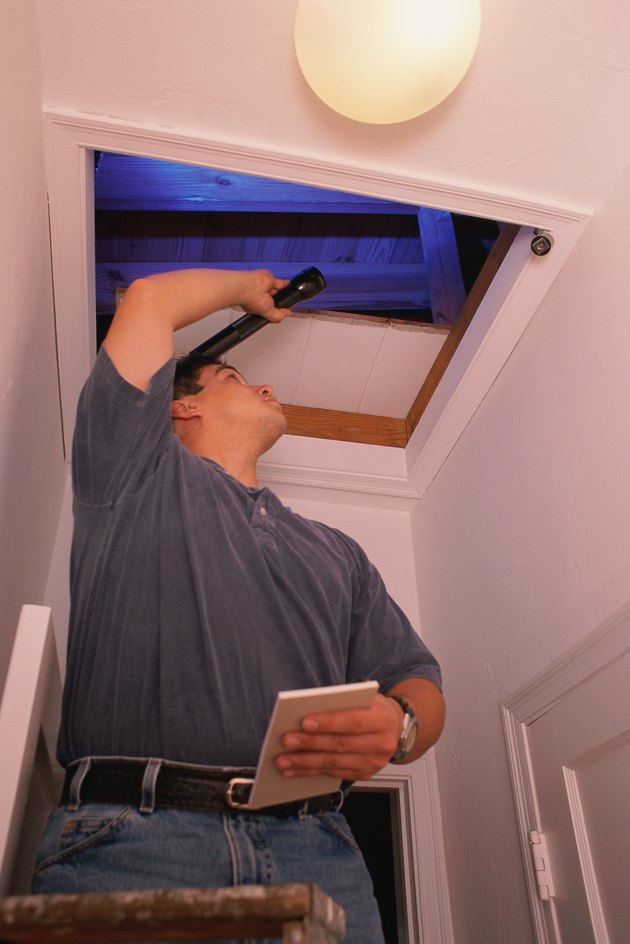 Replacing the ladder on a drop-down attic access system with a shelf and elastic cord system to hold the vacuum provides an excellent, out-of-the-way location. This solution works well, as long as you only access your attic periodically. In such an event, simply remove the vacuum and use a portable ladder to access the attic.
Dedicated Pantry Cabinet
Installing a finished wood pantry cabinet specifically designed for the vacuum and its accessories and spare parts may seem excessive, but the convenience and increased efficiency associated with doing so often outweighs the time and resources required. Such a cabinet increases the aesthetic value of the room while providing a neat and orderly space for the vacuum.
Hooks and Painted Perforated Hardboard
Wherever there is at least 8 square feet of unused wall space within the home, installing perforated hardboard, painted to match the surrounding environment, provides for versatile and efficient vacuum storage. Heavy-duty hooks can hold the appliance, as well as any accessories and spare parts. Ideal locations for a wall-hung system such as this are mudrooms, oversize bathrooms, and laundry rooms.
Interior Closet Cubby
When an entire closet is not available for dedicated storage, apportioning a section of the closet and creating a dedicated space through the use of shelving and cubbies provides order and efficiency. The key in this situation is to maintain organizational discipline by assigning specific locations to the vacuum, its accessories, and spare parts individually in order to separate these items from the other items stored in the same closet.
---
JL Wilson has worked in the construction industry for nearly 20 years. During that time, he labored as a carpenter, cabinetry door and millwork foreman, installer, designer, and account manager. He has designed, built, and installed projects as simple as a single jewelry box and as complicated as integrated swimming pool/waterfall complexes. Wilson primarily writes for eHow and Answerbag.