Electrolux is a Swedish manufacturer of home appliances, including microwaves, washers, dryers, refrigerators, stoves and vacuum cleaners, among others. The company uses various brand names to market its appliances in different countries around the world. You can take apart your Electrolux vacuum if before moving home or placing the vacuum in storage. There are several parts you can remove from an Electrolux vacuum to reduce its size, including the bag and hose.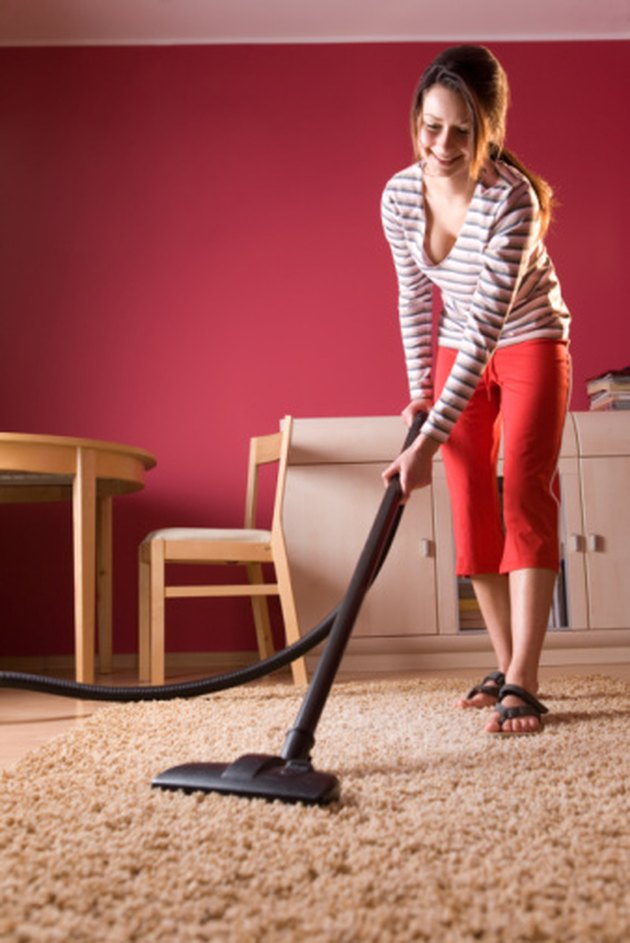 Step 1
Locate the small latch near where the plastic hose connects to the body of the vacuum. Pinch the latch and pull the door open.
Step 2
Remove the vacuum bag by its rigid, cardboard head. Discard the bag if it's full.
Step 3
Close the vacuum bag door and pull the plastic hose from the vacuum cleaner.
Step 4
Pull the long, rigid section of the vacuum hose into three parts: the handle, middle section, and base.
Step 5
Roll up the flexible section of the vacuum hose. Tie it with string to keep it from unfurling.