Greasy, dried-on food can accumulate in the microwave, making an unsanitary, unsightly mess. The best way to clean the inside of the microwave requires only a few household items and a little effort.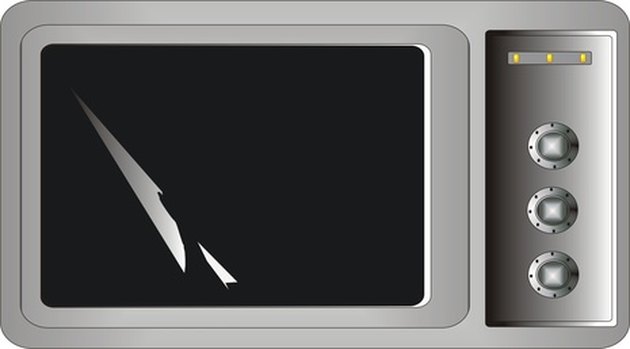 Remove all crumbs and visible food particles from the microwave. Be sure that the microwave is empty, leaving the turntable plate inside.
Combine 1 cup water with lemon, orange or lime slices and 2 to 3 tbsp. distilled white vinegar in a microwave-safe glass bowl. Heat the water mixture on high for 5 to 6 minutes, or until the water boils and releases steam. Allow the bowl to sit in the microwave for 10 to 15 minutes, releasing steam and loosening the food stains inside the microwave.
Remove the bowl of water and the turntable tray from the microwave. Wipe out the inside of the microwave with a damp cloth or sponge. Wipe stubborn stains with a cloth soaked in vinegar. Carefully wash and rinse the turntable tray and return it to the microwave.