One of the main components of any security system is lights. The theory stands that if an area is brightly lit, then there is a smaller chance of crime taking place in that area because there are fewer shadows to hide in and obscure the criminals. It's the theory that's lead governments to install street lights to keep areas well lit and supposedly safer. In the home, lights can deter burglars because the lights indicate that someone is home, awake, and that there won't be any cover. Many homeowners convey this impression through the use of dusk-to-dawn security lights, which automatically switch on in darkness.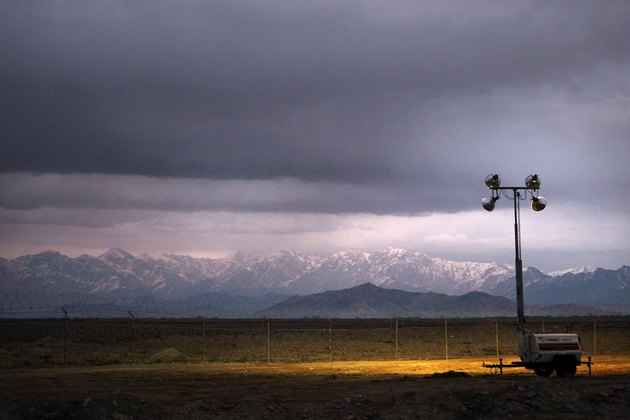 credit:
Spencer Platt/Getty Images News/Getty Images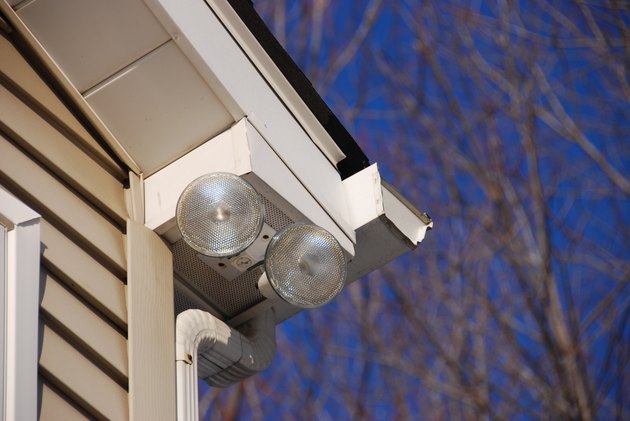 credit:
Stan Conti/iStock/Getty Images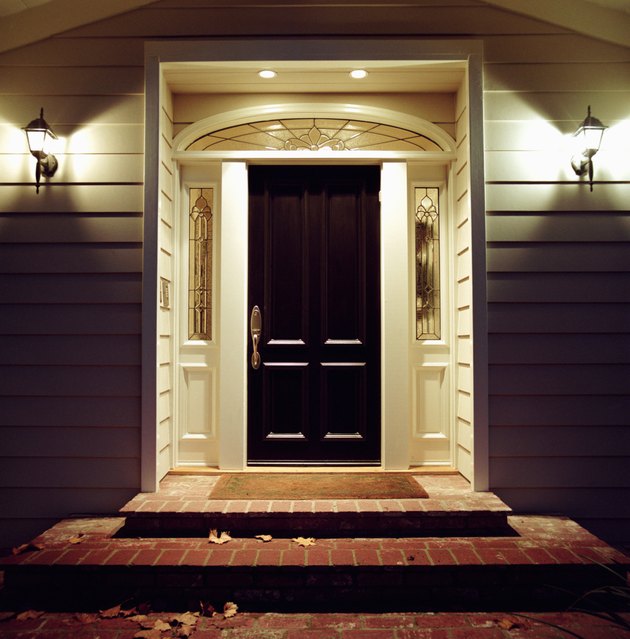 credit:
Siri Stafford/Digital Vision/Getty Images
The main component of a dusk-to-dawn security light is a photocell. This device is a transducer which detects and measures the levels of available light in an area. The photocells on dusk-to-dawn security lights are set to recognize that when a certain amount of light (or a certain lack of light) is sensed in an area, the light will be switched on. In this way, when the sun goes down the lights (which are usually outdoor lights that overlook doorways and walkways) will be turned on automatically, and they'll be kept on throughout the night.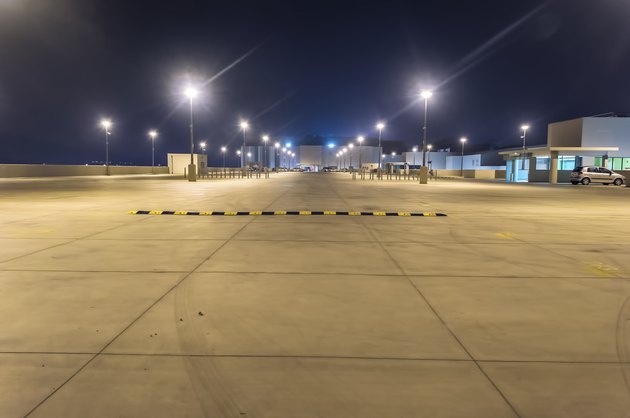 credit:
Mawardibahar/iStock/Getty Images
While the security that dusk-to-dawn security lights create can bring lots of homeowners piece of mind, there are certain downsides. First, dusk-to-dawn security lights burn all night, every night. This means they cost more in electricity, and the lights in them will have to be changed more often than in other lights. Also, the effects of a property looking the same way, night after night, may eventually lead to it becoming a target rather than a safe haven. Any routine, once detected and figured out, can become a bigger security risk than an asset.