A trigger lock, as its name implies, is a small mechanism usually made of metal or plastic that prevents the trigger of a gun from being pulled, thus preventing the firearm from being accidentally discharged. Some states require that gun owners with children in the home place a trigger lock on each firearm to ensure that the weapons will remain safe. Although trigger locks often come with a key, the key can be easily misplaced and can stop you from being able to use your gun.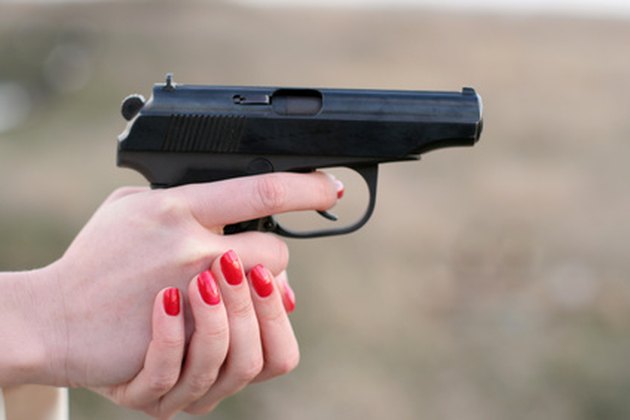 Step 1
Find a safe place to handle the firearm. If you are in a household where there are children, make sure that they are not within range. Ideally, you should complete these steps when you are sure you will not be disturbed by family members or pets. This is to ensure safe handling of the firearm.
Step 2
Place the firearm on a flat surface with the muzzle pointed away from you.
Step 3
Begin to pry open the lock by inserting a screwdriver between the plastic or rubber sheaths that hold the locking mechanism in place.
Step 4
Apply gentle pressure to the screwdriver until you feel the trigger lock begin to yield. Continue forcing the lock open until the two sheaths fall completely away from their metal shaft that held them together.
Step 5
Discard the trigger lock.