A hot, steamy shower can feel soothing on your muscles after a hard day's work or it can warm the body after playing outside in the snow. In fact, according to the University of Rochester, steam from a hot, steamy shower is a great remedy for a minor sore throat. Additionally, the University of Maryland Medical Center reports that steamy showers are excellent home remedies for the treatment of non-aggressive cases of sinusitis. The next time you're feeling under the weather, consider enjoying a hot, steamy shower.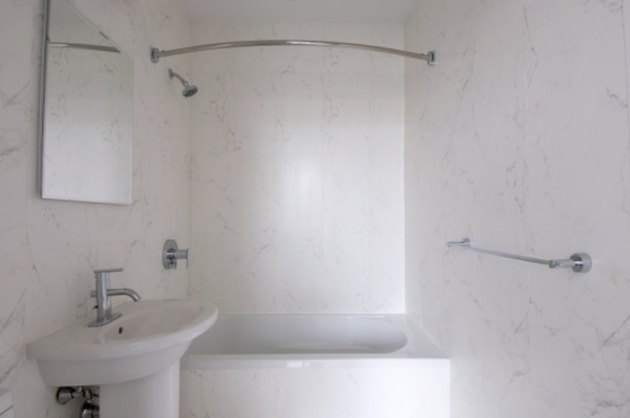 Step 1
Increase the heat in the house to raise the bathroom's ambient temperature. This help to stop the dissipation of the steam.
Step 2
Close any windows and doors to keep the bathroom enclosed as much as possible. Do not turn on the bathroom's fan.
Step 3
Point the shower head away from you.
Step 4
Turn the shower onto the hottest setting and let it run until you can see steam accumulating.
Step 5
Turn the water's temperature down so that you can get into the shower.
Step 6
Get into the shower and increase the temperature as your body adapts to the current settings. Continue raising the water's temperature level until the water gets is almost too hot; enjoy your shower.