If you repair a piece of antique furniture using newly fabricated wood, the new wood won't match the old wood. As time goes by, wood goes through a process called aging, which is how it gets a weathered look. Placing new, unaged wood next to wood that has already aged will create a contrast of mismatched colors. Before placing new wood next to old wood, age it with baking soda. Using baking soda on new wood gives it a weathered appearance that should resemble the look of older wood.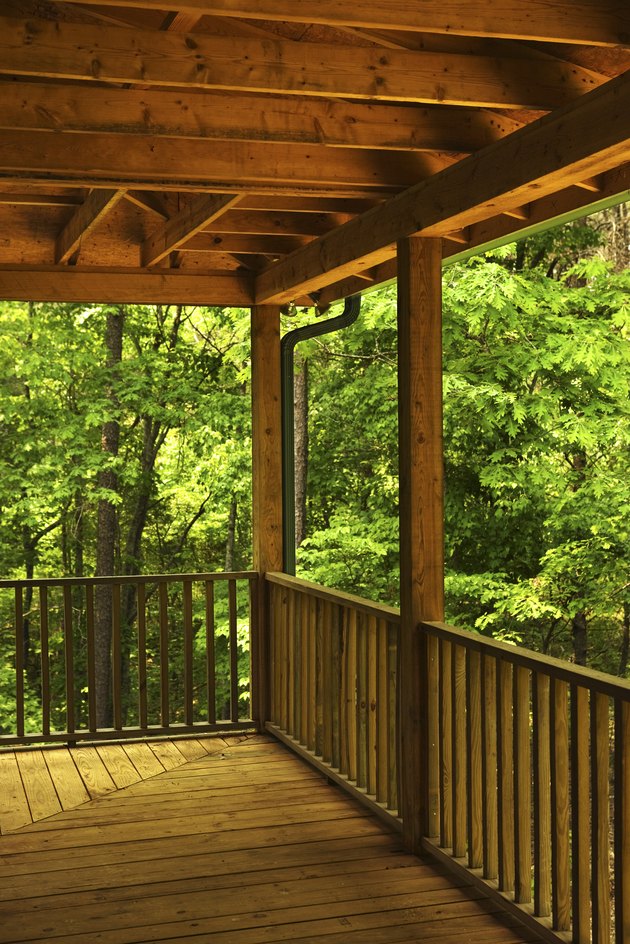 Step 1
Fill a bucket with 1 lb. of baking soda. Add 1 gal. water. Mix the water with a spoon until the baking soda dissolves.
Step 2
Brush the solution onto the wood with a paint brush. Coat the entire surface of the wood.
Step 3
Lay the wood in direct sunlight for five hours.
Step 4
Rinse the wood with water. Let the wood dry.
Step 5
Repeat until the wood is aged to the color and look for your desire.