Things You'll Need
Ground microphone

Headphone amplifier unit

Headphones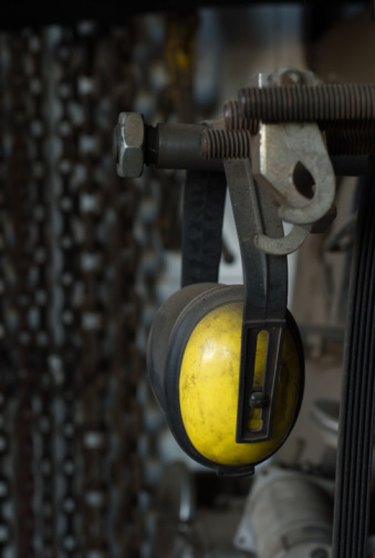 While PVC does away with most of the hassle associated with installing and maintaining galvanized and copper pipe, including threading and soldering joints, one of the challenges still remains: how to detect underground leaks. Quickly finding the source and making repair to supply lines restores water pressure sooner and prevents further damage due to flooding and soil erosion. Unless the leak is bubbling up to the surface, specialized ground microphones and headphones must be used to track and locate the leak.
Step 1
Survey all valves and meters in the immediate area of the leak, using the headphones to listen and determine which valves are effected. While the sound might echo through pipes up to 1,000 feet from the source, the two valves with the loudest sound are likely on either side of the leaking pipe.
Step 2
Have your local pipe and cable location service come out and locate the pipe for you. Pressure pipes are equipped with small wires that emit low frequency fields that can be read with special equipment to pinpoint the path of the pipe. Workers will spray paint or plant plastic flags to mark the pipe path.
Step 3
Start at one end of the marked pipe and hold the ground microphone an inch or 2 above the soil. Set the volume at a comfortable level on the headphone amplifier and leave it. It must stay constant to hear when the sound is increasing. Move along the pipe in both directions to determine which way the volume increases. When you do, move in that direction.
Step 4
Continue listening and watching the sound meter as you travel along the pipe. When you are a yard or so away, you might hear an echo that sounds the same as the actual leak. Use the sound meter to differentiate which signal is the loudest and mark that spot to dig for repairs.
---
Mark Morris started writing professionally in 1995. He has published a novel and stage plays with SEEDS studio. Morris specializes in many topics and has 15 years of professional carpentry experience. He is a voice, acting and film teacher. He also teaches stage craft and lectures on playwriting for Oklahoma Christian University.