The toilet flapper is an important component of the toilet flushing process because it controls the water in the tank--either letting water flow into the toilet after you flush, or stopping up the outlet allowing water to fill up the tank again. If your toilet flapper has become worn and seals poorly, it will only take a few quick steps to replace it.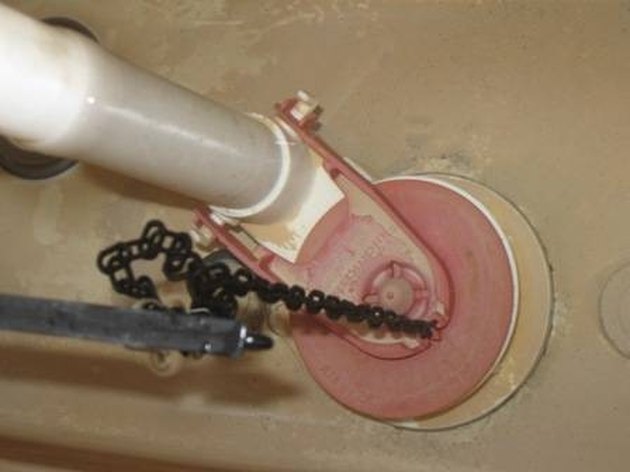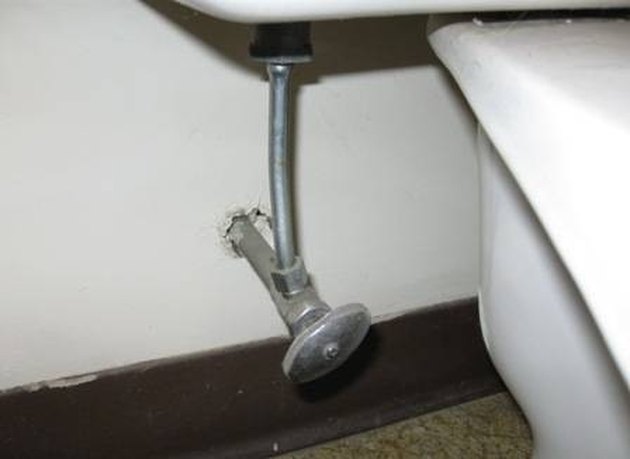 Turn off the water supply to the toilet. You should see a shutoff valve behind the toilet attached to the wall.
Flush the toilet and make sure enough water has drained out of the toilet tank so you can access the flapper. You may have to scoop some water out from the bottom of the tank if you do not wish to get your hands wet at all.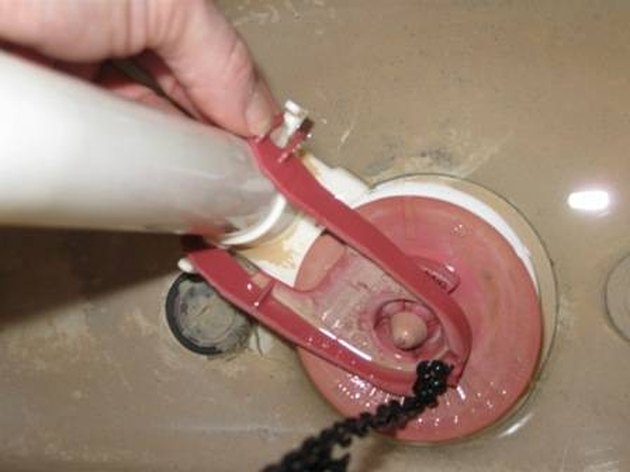 Unhook the sides of the flapper from the hooks that are connected to the sides of the overflow tube.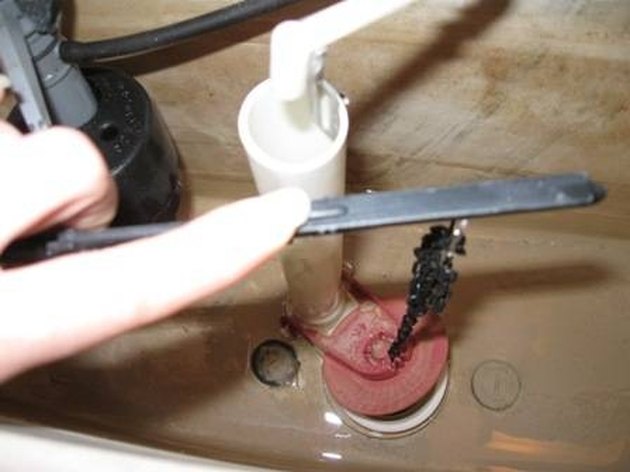 Detach the flapper chain from the pivot arm. Now you can remove your old flapper from the toilet tank.
Step 5
Clean the area surrounding the outlet where the flapper sits to remove any debris that would prevent the new flapper from sealing properly.
Step 6
Lower your new toilet flapper into the tank and seat it in the outlet exactly as the old flapper was, making sure there is a good seal.
Step 7
Attach the loops of the new flapper to the hooks on the sides of the overflow tube.
Step 8
Hook the new chain that attaches the flapper to the pivot arm. You may have to experiment with the length of the chain to make sure the flapper stays open for the proper amount of time when you flush (usually allow a 1/2-inch give).
Step 9
Turn the water supply to the toilet back on. Your tank will automatically start filling up to the appropriate water level. Do a test flush to make sure you don't hear any water leaking from the outlet, which indicates a poor flapper seal.