Paying a plumber to change your bathtub faucet can be ridiculously expensive. However, you could decide to pay only for the cost of a new faucet, and replace it yourself. With a few simple tools, you can have your new faucet assembly mounted and running professionally in hardly any time at all.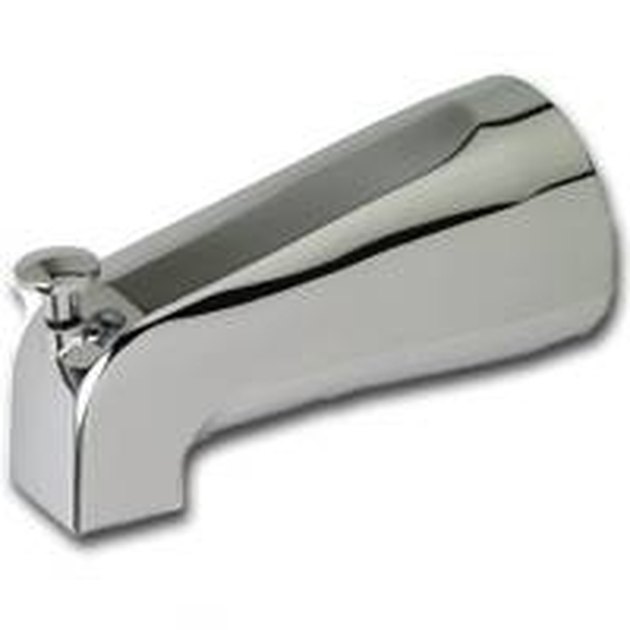 Step 1
Using your grout puller, remove all the silicon keeping your current faucet in place. This may take some work, but try to do a complete job so that the faucet can be easily removed.
Step 2
Once the grout has been removed, undo any screws or bolts holding the faucet on. Then, unscrew the faucet by twisting it counter-clockwise. Many faucets have very thin screw patterns, so you may have to turn the faucet many times to get it off. Be aware that there may be water still in the crevices of the faucet head. After removing, place the faucet on an old towel.
Step 3
Using a flathead screwdriver, remove all the washers currently on the faucet frame assembly. Simply pry them up with the screwdriver, then roll them off the metal.
Step 4
Replace all the washers you just removed with the washers included with your new faucet. Make sure that the washers are on snugly and securely, as these are what prevents the faucet from leaking.
Step 5
Take your new faucet head and screw it on the frame assembly. Make sure that the head is not cross-threaded, then screw it clockwise until it is secure against the wall. Then, twist it back until it is straight with how you desire it to point.
Step 6
Take your tube of replacement silicon, and spread a small bead around the edge of the faucet head. Do this using your finger, trying to make the seal look neat. Make sure there are no holes or air bubbles in the seal.
Step 7
Allow the silicon to dry for five to six hours before using the faucet.