Drywall is a much used material in home construction, as well as in the commercial industry. It will last a long time if it is maintained, but it cannot stand up to abuses such as water damage, mold and mildew, or other inflicted damages. The following article discusses different types of drywall, material needed for replacement, and the steps in the process.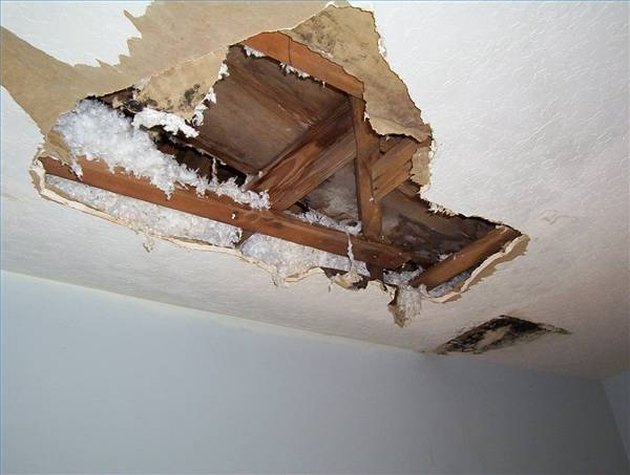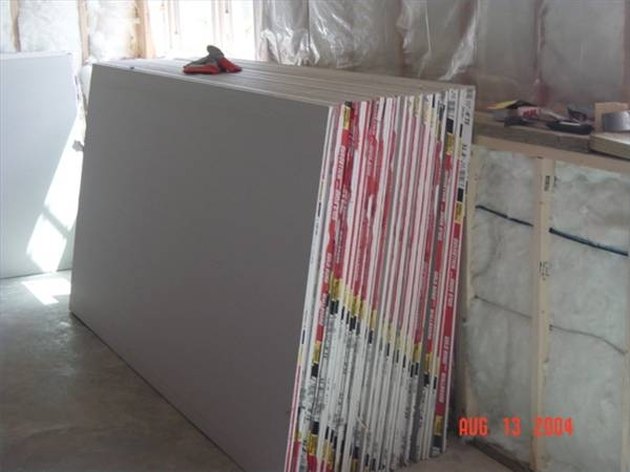 Drywall comes in various thickness and lengths (1/4", 1/2", 5/8" thick and 8' and 12' long). In this article, we will use 1/2" dry wall. You can determine the best length to use by multiplying the room's length by width and dividing that by 32 if you are using 8' drywall and 48 if you are using 12' drywall. This number will tell you how many sheets to use.
Step 2
Tear out any wet or molded areas in the ceiling using a hammer and a pry bar. Use the hammer to break away any wet areas and use the pry bar to pry loose any drywall that remains nailed. Don't take out any more than you need to. The existing drywall will hold the insulation up. If you tear out all the old drywall, the attic insulation will fall out. In this article, we will cover the old drywall with new 1/2" drywall.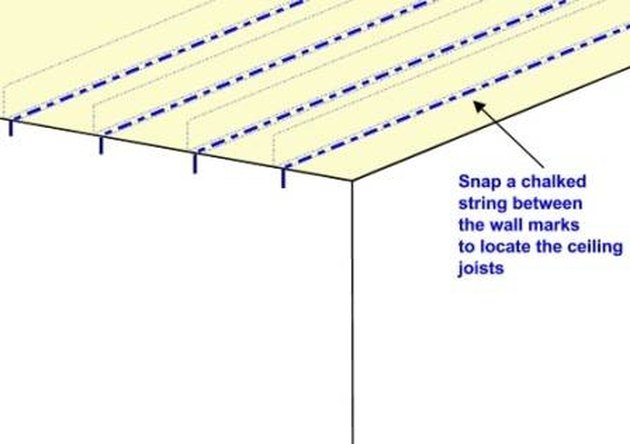 Find the ceiling joist by visually locating them through the open areas of the ceiling. Once you have found at least one joist, then measure across the ceiling from the joist and to the left and right in 24" increments. Make a mark at each 24" measurement. Snap a chalk line across the ceiling at the marks. This will be the marks of reference when screwing the drywall to the ceiling.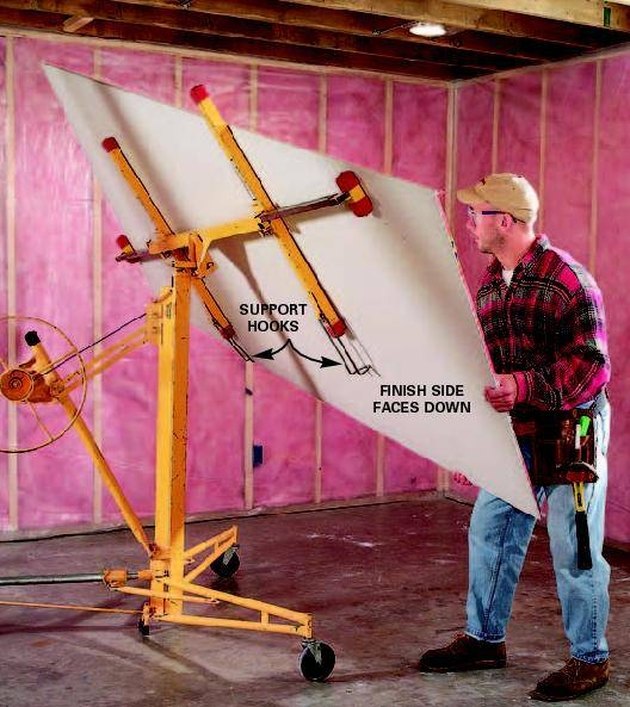 Rent a drywall hanger from your local rental store. You will need this for lifting the drywall to the ceiling. Place the drywall, face down, onto the lift and slowly crank the handle to raise the drywall to the ceiling. The lift will hold the drywall in place and allow you to slide the drywall into its resting place. See the picture of the drywall lift. The rental store will give tips on how to use the drywall lift.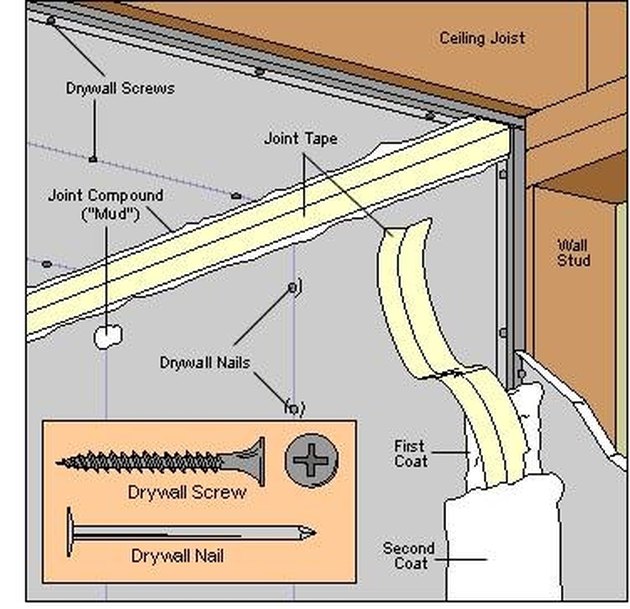 Space the screws about 12" apart and into every ceiling joist underneath the drywall. Once the drywall is secured, apply a thin layer of drywall mud, then tape, to the corners in the room, as well as all drywall joints. Once the mud has dried for 24 hours, apply a second coat, let dry for 24 hours, then apply a third coat. Sand the joints smooth and you are ready to paint. See the attached picture for visual on tape and mud application.