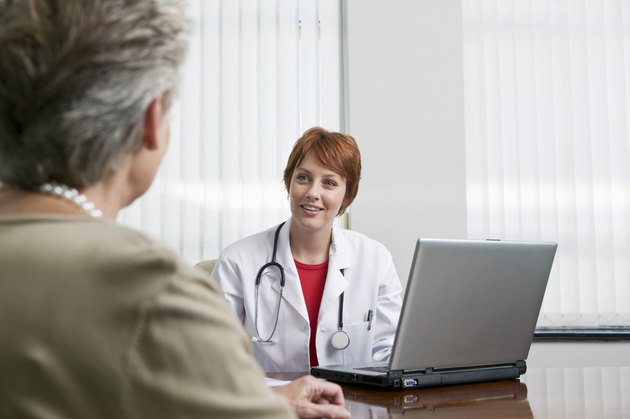 Mold is a fungus that's found in many environments; however, prolonged exposure to mold can cause everything from wheezing and skin irritation to nasal congestion and eye irritation. Severe reactions, such as chronic lung problems, shortness of breath or even a mold infection in the lung, may occur. Removal of mold can be an expensive process, often costing several thousand dollars. If you have a house that's filled with mold, grants are available for mold remediation.
Eligibility
Several types of mold remediation grants exist, so it's important to find one that applies to your situation. The Environmental Protection Agency (EPA) covers grants for the development of new mold-remediation techniques for small businesses or other institutions. It's possible for families and individuals to participate in these studies by allowing tests to be done on the mold in their homes.
The Federal Emergency Management Agency (FEMA) provides grant assistance for individuals and families who have been struck by a natural disaster; however, it only provides funding for specific types of mold. The Department of Housing and Urban Development (HUD) provides a block grant for Native Americans whose homes have mold that needs to be removed.
Preparation
If you're an individual applying for a mold remediation grant, it's important to have a mold removal specialist come to your home to test the mold to determine the mold type. For FEMA, if the type of mold present doesn't reveal the presence of a disaster-related mold, it won't be eligible for coverage. A disaster may be considered man-made or a natural disaster.
The contractor should give you an accurate estimate of the cost of removing the mold, as well as the type of actions that will be required to remove mold and where the mold is located. This is an essential step to take before you request any financial assistance.
Justification
Grants may require that you provide information about what measures have been taken when the problem with the mold first began. If sufficient measures were not taken, it's important to justify why this occurred. This may include the disruption of electricity, lack of access, equipment damage or insufficient resources. Keep extenuating circumstances in mind for your grant request.
Application
Most government agencies will require that you submit a grant request through Grants.gov, an online application system. It may be necessary to upload documentation or fill out the application online to submit a request. Most mold remediation grants will need to be submitted within 30 days of the natural or man-made disaster.
---
Andrea Helaine has a Bachelor of Philosophy in theology and is currently finishing her thesis course for a Master of Fine Arts in creative writing. Helaine has been writing professionally for over 10 years and has been published in several anthologies and is currently breaking into the screenwriting market.