Super glue's amazing bonding ability makes it a popular choice for patching broken items. Because of the need for a steady hand when holding the traditionally small tube, people often do their repairs on a table or countertop. The stable work surface can help reduce your risk of gluing your fingers together, but a drop from the tube could drip onto your counter while you hold pieces together to dry. Super glue dripped on wooden surfaces can be sanded as a last resort, but if you're dealing with a marble surface, you'll need to try another removal method.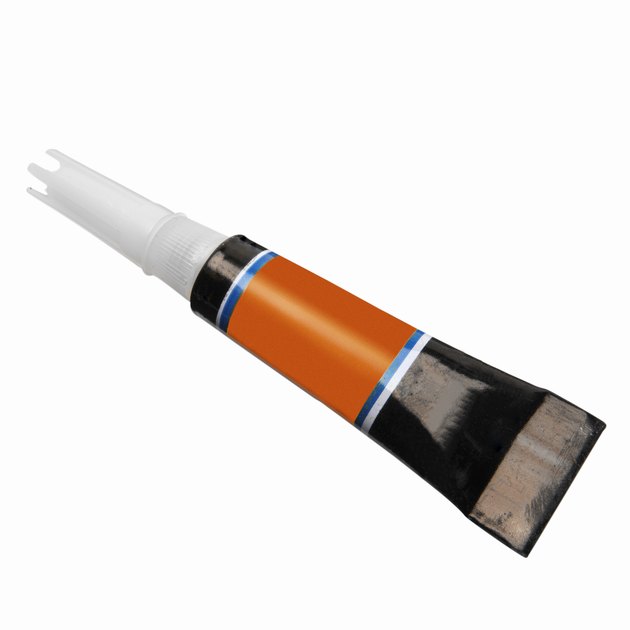 credit:
George Doyle/Stockbyte/Getty Images
Step 1
Put on rubber gloves. Dampen a cotton swab or cotton ball liberally with acetone.
Step 2
Moisten the super glue with the acetone to soften it.
Step 3
Scrape the super glue gently off the countertop with the edge of a credit card or plastic putty knife. Repeat applying the acetone and scraping off the glue until the countertop is smooth.
Step 4
Rinse the area clean with a damp cloth.