An oil-rubbed bronze finish has a chemically darkened surface that is meant to simulate aged bronze. It is usually dark brown in color and can have a coppery tone to it. This finish is designed to age naturally over time. The time frame in which the oil-rubbed bronze finish ages depends on its location and how it is used. To refinish and restore the luster and beauty of oil-rubbed bronze, it needs to be cleaned with beeswax every couple of months.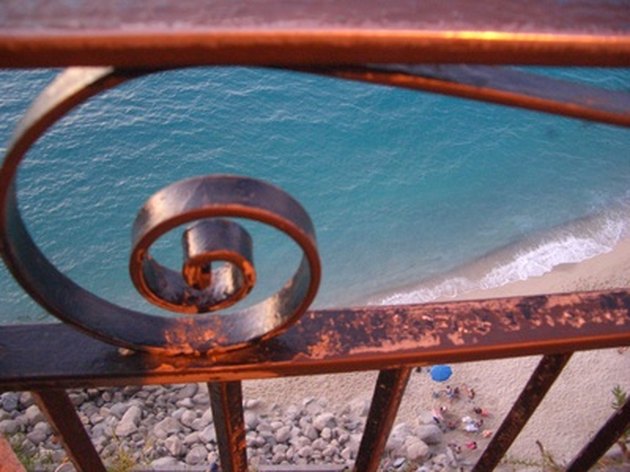 Step 1
Use lukewarm water and a soft cloth to thoroughly clean the surface of the oil-rubbed bronze item.
Step 2
Spread a thin coating of beeswax, with your hands, over the entire surface of the item you are refinishing. The beeswax coating will help to restore the luster of the finish.
Step 3
Buff the beeswax coating out of the finish by applying pressure with a soft cloth in small circular motions, then wipe the surface dry with the cloth. The small circular motions help the beeswax to smooth out any abrasions and fill any tiny cracks. Buffing is meant to wear down the abrasions that may have appeared over time. Repeat this process every two or three months for the finish to retain its luster.