Cleaning up after a large construction job or similar projects poses a serious problem, particularly when it comes to identifying a safe and sanitary place to store your refuse materials. Roll-off Dumpsters, the trademarked product of Dempster-Dumpster, provide an excellent container for any and all scraps and refuse you may create. Buying roll-off Dumpsters requires you to identify the type of Dumpster you'd like to purchase from Dempster-Dumpster's corporate site and then following their purchasing procedures.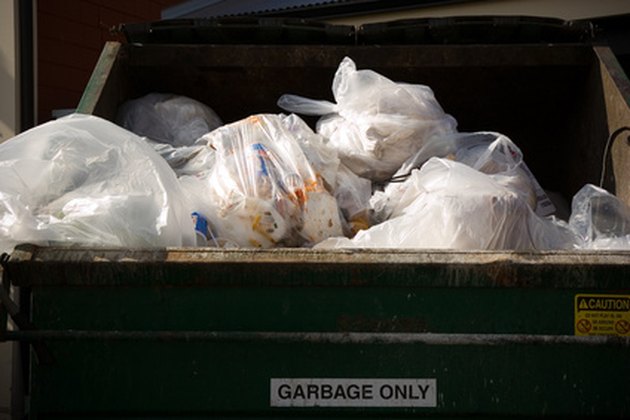 Step 1
Visit Dempster-Dumpster's corporate homepage.
Step 2
Click on the "Catalog" link on the left hand side of the page.
Step 3
Identify your preferred Dumpster size offered by Dempster-Dumpster by clicking on the link in the sentence that reads "CLICK HERE to see our available designs." Dempster-Dumpster manufactures containers ranging from 3 cubic yards and 1,350 pounds to 12 cubic yards and 2,800 pounds.
Step 4
Contact the Dempster-Dumpster sales department by clicking on the "Contact" link at the bottom of the page. You can choose to call Dempster-Dumpster at (865) 588-1458 for local or international sales, (888) 588-1458 for toll-free sales within the United States or contacting the the sales department at P.O. Box 10033 in Knoxville, Tennessee.
Step 5
Purchase your selected Dumpster by following the purchase steps articulated by the sales department of Dempster-Dumpster.