Things You'll Need
Water

Lemon or lime juice

Salt

Ketchup

Soft bristled toothbrush

Jewelry polishing cloth
Tip
Store your jewelry in airtight bags when you're not wearing it. This will cut down on the amount of new tarnish that develops.
Warning
Never let the water solution touch delicate gemstones. This could damage them.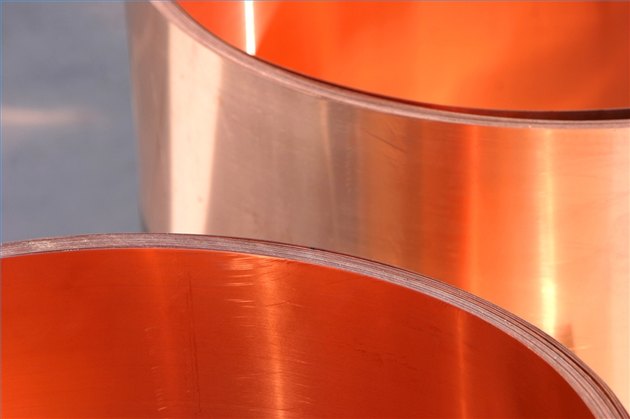 Copper jewelry is quick to tarnish, but the good news for those that own this type of jewelry is that it is easy to clean and restore to its original shine. With some common household items and a little bit of elbow grease, your copper jewelry can be as beautiful as it was the day you purchased it or made it. So don't toss out that tarnished piece of jewelry!
Step 1
Make a solution out of warm water, a few drops of lemon or lime juice, and a teaspoon of salt. Mix it thoroughly.
Step 2
Dip the tarnished copper jewelry into this solution. Leave it there for a couple of minutes.
Step 3
Remove the jewelry and rinse thoroughly. Repeat if some tarnish still shows.
Step 4
Use ketchup and a soft toothbrush to remove tarnish on a piece that contains soft or delicate gemstones. The ketchup is not safe on the stones, but using ketchup and a toothbrush will give you more control over the cleaning process. Only clean the copper and avoid touching the gemstones with the ketchup.
Step 5
Use a jewelry polishing cloth to finish cleaning the copper jewelry and to clean around gemstones. You can also use the polishing cloth to keep the luster bright on your piece between cleanings.
---
Nicole Harms has been writing professionally since 2006, specializing in real estate, finance and travel. When she's not writing, she enjoys traveling and has visited several countries, including Israel, Spain, France and Guam. Harms received a Bachelor of Science in Education from Maranatha Baptist Bible College.