Wood filler—or wood putty as it is more often called—is designed to fill in small cracks, dings and dents in a variety of wood surfaces. If your deck has a large hole in it, wood putty is not going to fix it. If, however, you have a few small scars or burrs in the surface of your deck, then wood putty will have it looking like new in no time.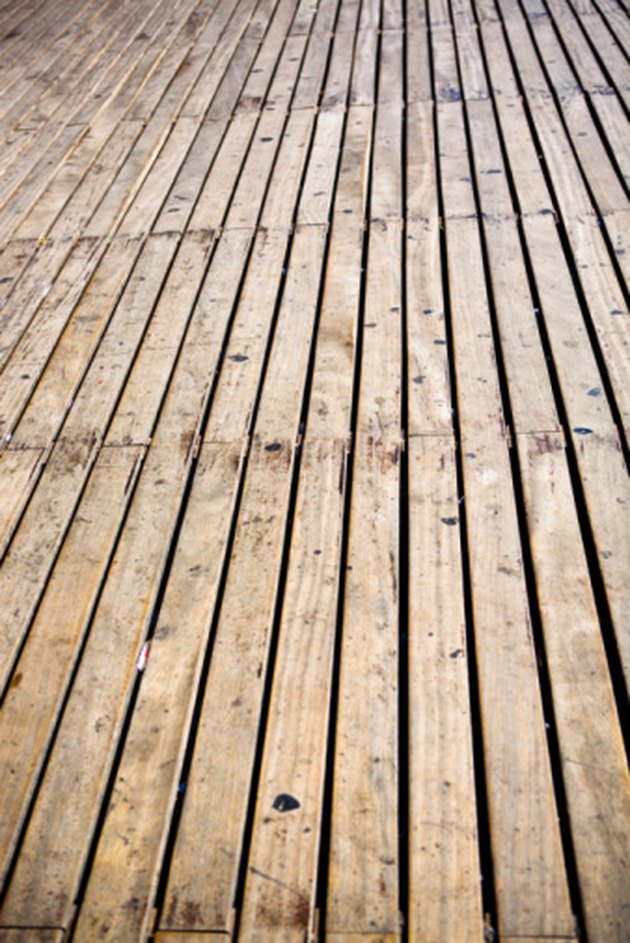 Step 1
Clean the area around the ding, dent or scratch with soap, water and a scouring pad. It is important that you get it as clean as possible in order for the wood filler to work correctly.
Step 2
Choose a solvent-based wood putty that matches the color of your deck. Water-based putties can freeze in inclement weather or dissolve in heavy rains. Solvent-based putty will also work better in deeper holes.
Step 3
Scrape some of the wood putty out of the jar and squish it down into the area that needs repair with a putty knife. Fill the crack completely with wood putty.
Step 4
Wait for the putty to dry.
Step 5
Repeat these steps for each crack or dent in your deck.
Step 6
Smooth down the putty lightly with sandpaper so that it blends in with the wood around it.