Homeowners' policies are designed to compensate a homeowner after catastrophic events, such as natural disasters, massive home structural damage and liability from lawsuits. The homeowner pays the insurance company a pre-set amount in deductibles for repairs, and the insurance company covers the remainder up to the contract terms. However, this does not hold true when it comes to damage caused by poor maintenance and prevention, including woodpeckers.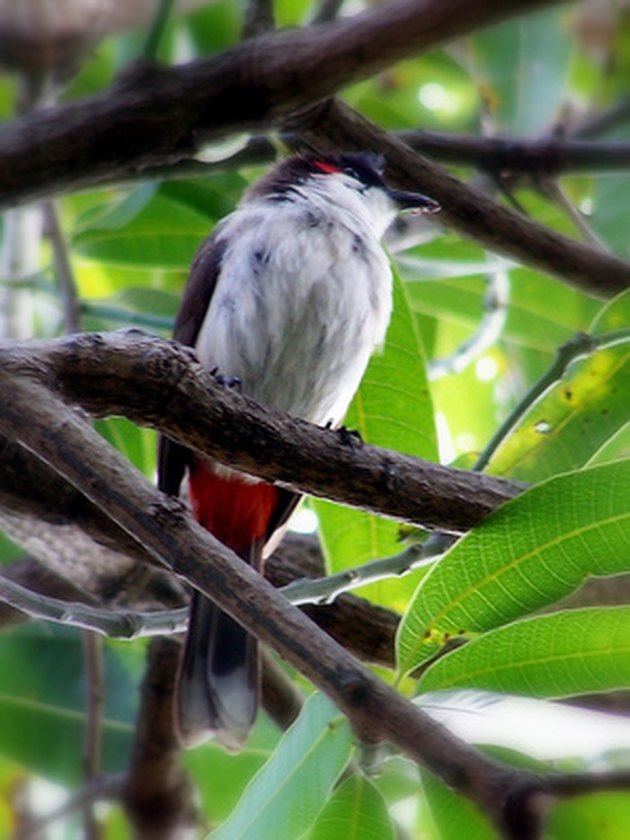 Home Damage Caused by Woodpeckers
A woodpecker infestation can lead to substantial structural damage. The constant pecking by a woodpecker can penetrate plumbing and air duct lines, causing structural damage to a home. The damage is something that a homeowner's insurance adjuster will conclude to be outside the realm of a standard homeowner's policy coverage, leaving the homeowner with the bill. Woodpecker damage can be avoided with proper maintenance, prevention methods and inspection of the property.
The old adage, an ounce of prevention is worth a pound of cure, can also be said of woodpecker damage to a home. There are several steps a homeowner can take to prevent a woodpecker infestation and subsequent damage. There are devices designed to emit sounds that act as a repellent for woodpeckers; these are activated by way of motion control sensors. Homeowners can place steel wool or chicken wire around exposed areas of a home, leading to the roof. Another option is using bright-colored Mylar tape looped under roof soffits and around gutters. The homeowner should caulk and seal any existing holes in attic spaces or around siding that a woodpecker could penetrate, specifically near the roof or around windows. If all else fails, there are pest control companies that can poison or trap and dispose of the birds. Lethal methods must be approved by the U.S. Fish and Wildlife Service as woodpeckers are protected under the Migratory Bird Treaty Act, so the homeowner must obtain a permit from his local Fish and Wildlife office before pursuing lethal methods.
Woodpecker Breeding Seasons
Woodpeckers are attracted to cedar and other wood materials used in the construction of the majority of North American residences. Despite the exterior of a property being covered in brick, stucco or siding, woodpeckers are still attracted to roof trusses and rafters in attics and any wood exterior elements. The attic is often the area where woodpeckers will nest. The intrusion caused by woodpeckers is often most evident during the breeding season for the birds, between the months of March and May.
Regular inspection of a property will lead a homeowner to a woodpecker nest and can be the catalyst to take preventative measures. During breeding season months, homeowners are advised to check the exterior of the property and the attic area for the presence of the birds and their nests. Woodpecker damage shows up as cone-shaped holes in siding or near the roof line, with signs of gnawing. Detecting small areas of damage by the bird or early detection of woodpecker infestation is the best way to prevent more extensive damage.