Things You'll Need
Water

Liquid detergent soap

White cotton cloth

Adhesive remover or mineral spirits

Paper towels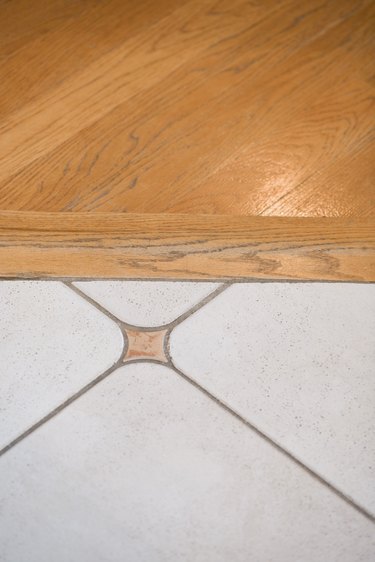 Laying vinyl composite tile (VCT) can be messy business. Even after professional installation, removing all of the excess VCT adhesive can be a big job. The installation tools must be cleaned, and sometimes even the vinyl composite tiles need attention. After the tiles are rolled, you may find that some of the adhesive is still on the surface of the floor. Luckily, the VCT adhesive is not difficult to remove.
Step 1
Clean off any wet or tacky VCT adhesive from your tools immediately after installation. Saturate a rag in soapy water and scrub away the VCT adhesive. Rinse the tools then towel them off before storing them.
Step 2
Wait for the VCT floor to dry for the recommended amount of time before attempting to clean any adhesive residue from the floor. Most VCT adhesives must cure for 24 to 48 hours before they can support foot traffic.
Step 3
Wipe up any residual, dry VCT adhesive from the floor or surface with a clean white cloth dampened with mineral spirits or a commercial adhesive remover. Both of these products can be found at home improvement or hardware stores. Use the liquid sparingly. The cloth should be slightly moist and not dripping. Never pour liquid directly onto the floor.
Step 4
Use damp paper towels to wipe away the residual mineral spirits or adhesive remover once the glue has been removed.
---
Based in Houston, Texas, Meg Butler is a professional farmer, house flipper and landscaper. When not busy learning about homes and appliances she's sharing that knowledge. Butler began blogging, editing and writing in 2000. Her work has appered in the "Houston Press" and several other publications. She has an A.A. in journalism and a B.A. in history from New York University.