While you may love your deck finish for the first few years, over time it is bound to fade or chip. Before you apply a new coat of finish, you will need to strip the remainder of the old finish. Chemical strippers remove stain and paint and do not permanently damage the surface.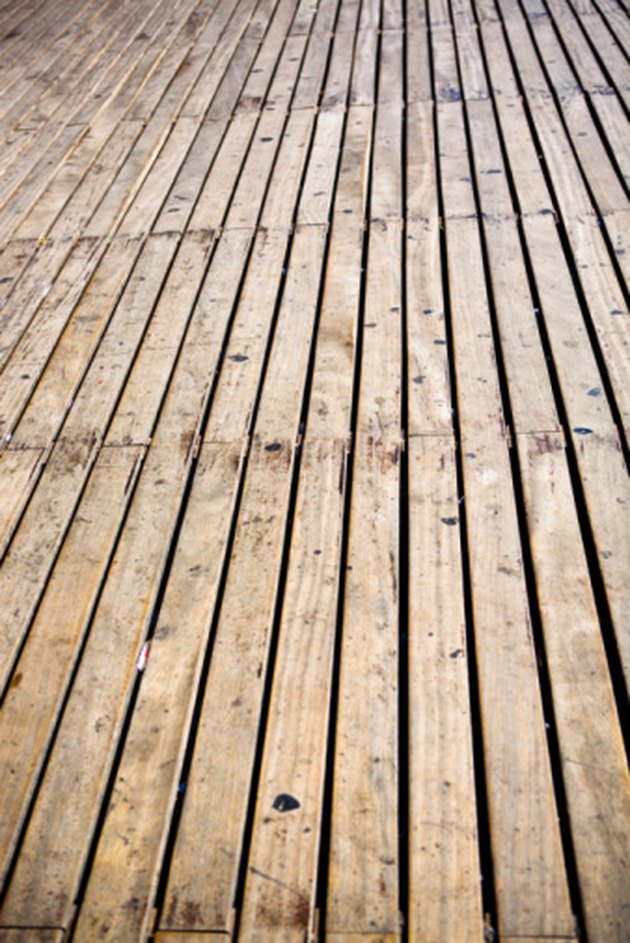 Step 1
Clean the deck thoroughly by brushing off all dirt, dust and debris. Wet the surface with a garden hose.
Step 2
Apply deck stripper per the manufacturer's instructions. Many strippers are applied with a pump-up sprayer.
Step 3
Allow the stripper to sit on the wood for the time recommended by the product manufacturer. As a general rule, the more environmentally friendly a product is, the longer it will have to remain on the deck. Harsher chemicals are able to strip an old finish in as little as 10 to 15 minutes, but must be handled with more care -- wear goggles and gloves. Mist the deck with water if the stripper starts to dry.
Step 4
Use a flat blade scraper to scrape off the stripper and residue from the deck finish. Wash the deck with clean water. If residue still persists in some areas, hand scrub the deck with a scrub brush and then rinse again.