Things You'll Need
Long-handled bristle brush or soft cloth

Laundry soap or mild detergent

Hose

Power washer (optional)

Murphy's Oil Soap or Armor All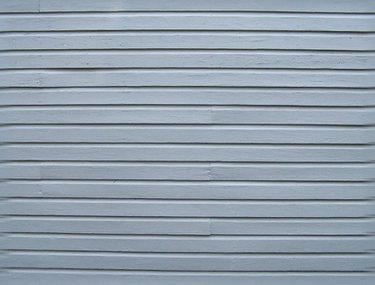 Vinyl siding can become faded and worn over time from exposure to sunlight and the elements. Rain, mold, mildew and airborne sugars and saps from trees can add to the lost luster of vinyl siding. You can revive the siding's shine and color by cleaning it with a recommended household cleaner or a commercial vinyl siding cleaning product. A power washer may be used, according to the washer's instructions, and only on certain types of vinyl siding.
Step 1
Wash vinyl siding with a long-handled bristle brush or a soft cloth and a mixture of any mild detergent or laundry soap in a bucket of warm water. Use the brush on textured areas of the siding to avoid stains in the grooves. Start at the bottom of the structure and work you way up using a water hose. Rinse thoroughly before the soap dries and point the hose straight at the siding or down, to avoid spray going under the siding. Always cover any brick or wood to protect it from the dirty rinse water.
Step 2
Power wash the siding, only if the vinyl manufacturer allows it. Some companies forbid using them or have limitations on the amount of pressure and which cleaners to use. Read the washer instructions and do not use it around windows, wall openings, doors, electrical wiring or plumbing.
Step 3
Remove mold and mildew with a solution of 30 percent vinegar and 70 percent water. Do not use cleaners that could harm the vinyl siding, such as nail polish remover, liquid grease remover, undiluted chlorine bleach or furniture polish.
Step 4
Once clean, use Murphy's Oil Soap or Armor All to add shine to the vinyl siding.
---
Joey Ricardo has written online articles about organic living, gardening and society since 2007. Ricardo won a spring writing contest and was a finalist in the top five entries of a new author's contest. Bernard J. Rossi, author and poet, commended her writing skills and encouraged her to pursue her passion.