Pets don't always look for stairs or the safest way down from a high back porch. As a pet owner, building a ramp is an easy solution to avoid surgery or high vet bills.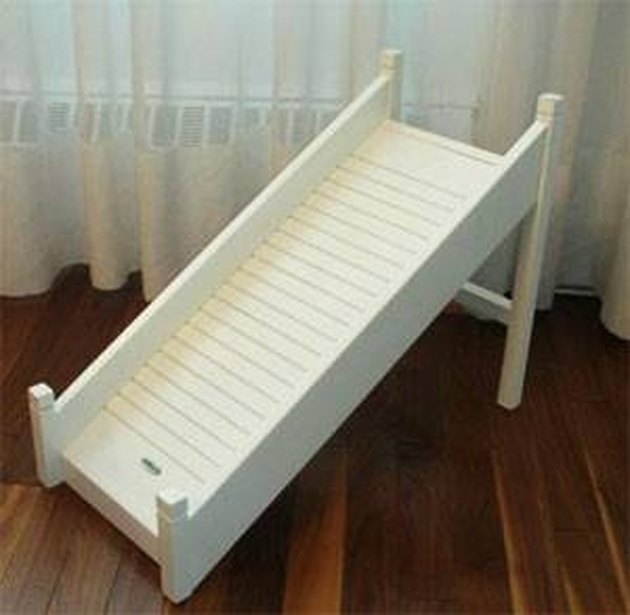 Step 1
Draw a plan. The most common and easiest is an L ramp (see picture).
Step 2
Buy the materials. Measure where the ends will go. They should be an equal distance apart from one another. Chalk the spot so you can calculate how steep you want the ramp. The amount of planks you buy is dependent on the steepness you want.
Step 3
Build the frame of the ramp. Take two planks and attach them to the posts in the back from the previous step. Put the plywood in the middle of the posts. It's best to double up the plywood to make the ramp more stable. Nail the plywood in place.
Step 4
Cover the plywood. Using smaller slats, cover the plywood to make the structure more attractive and easier on the pet's feet.