Window valances are short fabric curtains. Unlike traditional curtains that cover the whole window, valances only cover the top third of the window. The main function of valances is to conceal hardware. For this reason, they are often combined with blinds, tiers or panels. Since valances are decorative, they also function as independent window treatments. Although there are many styles and shapes, listed here are a few of the more common types of window valances.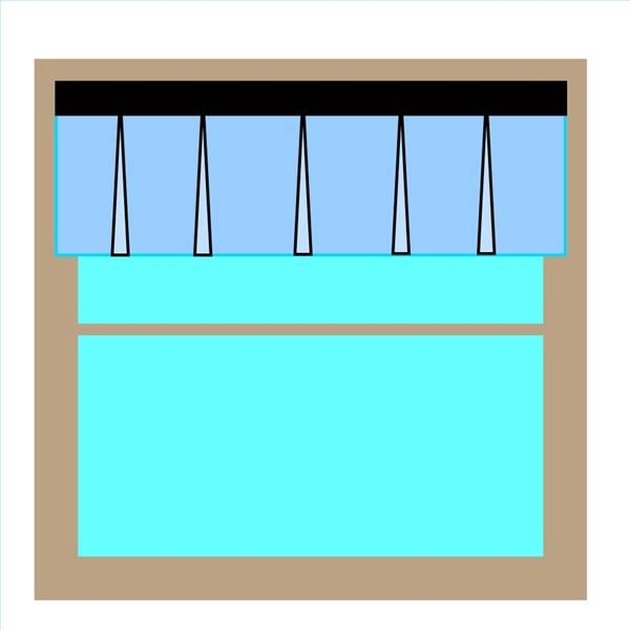 The rod pocket valance is a shorter version of a traditional curtain panel. It has a casing stitched to the top so that the valance can slide along a rod.
The tab-top is a curtain with loops attached to the top to wrap around a drapery rod or pole. A variation of the tab-top is the tie-top, which requires strips of fabric or ribbon be tied to the rod.
The festoon is identified by folded fabric that hangs in a curve shape and frames the top of the window.
A jabot valance consists of three pieces of draped and tapered fabric. The two side pieces hang down the sides of the window. The center piece adjusts to fit the width of the window.
The cornice valance is mounted to a wooden support called a cornice board. The fabric is a flat, padded or pleated panel.
Swag is a style of fabric that hangs in semicircular folds. The swag can be formal and draped or casual and ruffled.