The nice thing about roller shades is that you can customize the look by using your own fabric. The final details though, really make it personalized. You can create a regular tailored hem, finish it with a scallop, a zigzag or just add custom-made trims to the bottom such as braiding, pom-poms, rickrack or decorative pulls. The roller shade mechanism has a spring-loaded feature that enables the shade to roll up tightly, allowing maximum daylight or sunshine into a room.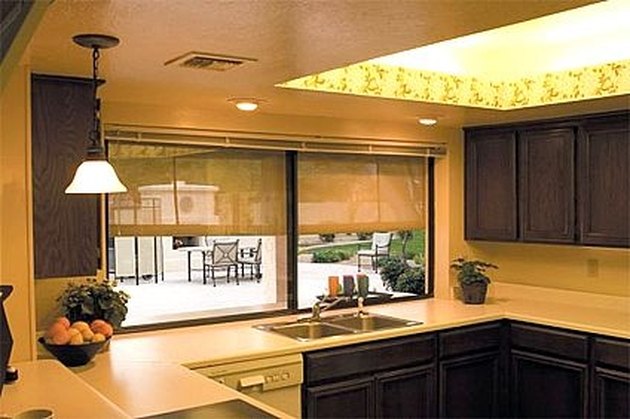 Affix the roller shade "brackets" to the inside window frame as noted in the instructions included with the kit. It's easy with the aid of a power drill and screwdriver; the kit typically includes all hardware, the roller, brackets and screws. The roll-up shade is mounted inside the window frame to control light and increase energy efficiency.
Measure and cut your own designer fabric. The fabric will be lined with the provided no-sew shade liner in order to keep the fabric stiff and to give it a heftier feel. Measure the inside width of the window frame. Lay out the fabric and add an additional 2-inch margin on each side of the measure taken and add 9 to 12 inches extra on the bottom for your desired pattern and window size.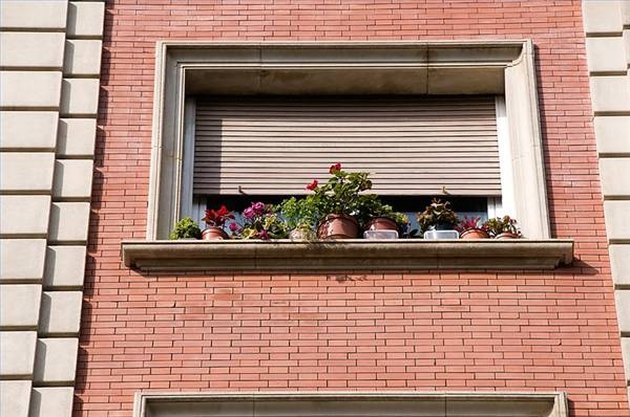 Measure the iron-on lining to be 1 inch narrower than your chosen decorator fabric. Cut it out. There are two sides to the lining--arrange the shiny side of the lining to the back side of your fabric.
Match fabric and lining and make sure that both are completely flat. Fuse the two together with a steam iron. The lining has a bonding affixed to it. Let cool and double-check the bond.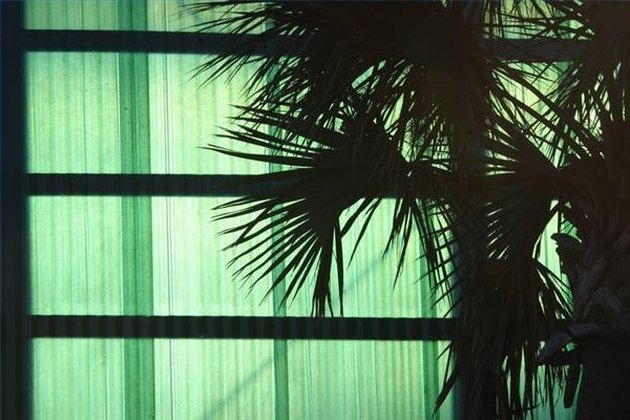 Use a hot steam iron and work slowly from the center out so as to assure no bubbles pop up. Steam bond the decorator fabric to the lining. The edges must be stuck together tight.
Step 6
Place the bonded fabric on a cutting surface and make sure it's square in accordance with the instructions in the kit. With the aid of a straight edge or plastic ruler guide, run a rotary cutter along the marked line to create a clean side edge. You can lightly rub white glue---or Fray Check---along the edges to prevent raveling. The bottom or lower edge can be finished with a single hem to form a slat casing (a wooden lower edge support) or the bottom decorated by adding fringe, braid or trimmed with an ornamental cut.
Step 7
Prepare the roller tube or bar by removing the double-stick tape. Align the upper edge of the fabric shade on the roller and smooth it in place to adhere them together. Finish assembling the roller tube and insert the prepared roll onto the bar and into the window framing.