Any rug made from animal skin is susceptible to damage, especially if the rug is used on the ground instead of for display. If a bear skin rug is not properly cared for, the skin beneath the fur will dry out. Dried skin on a rug can make the rug crack and tear. Repair your bear skin rug at the first sign of damage to extend the life of your rug. If your rug is badly damaged, contact a taxidermist who is skilled in repairing bear skin rugs.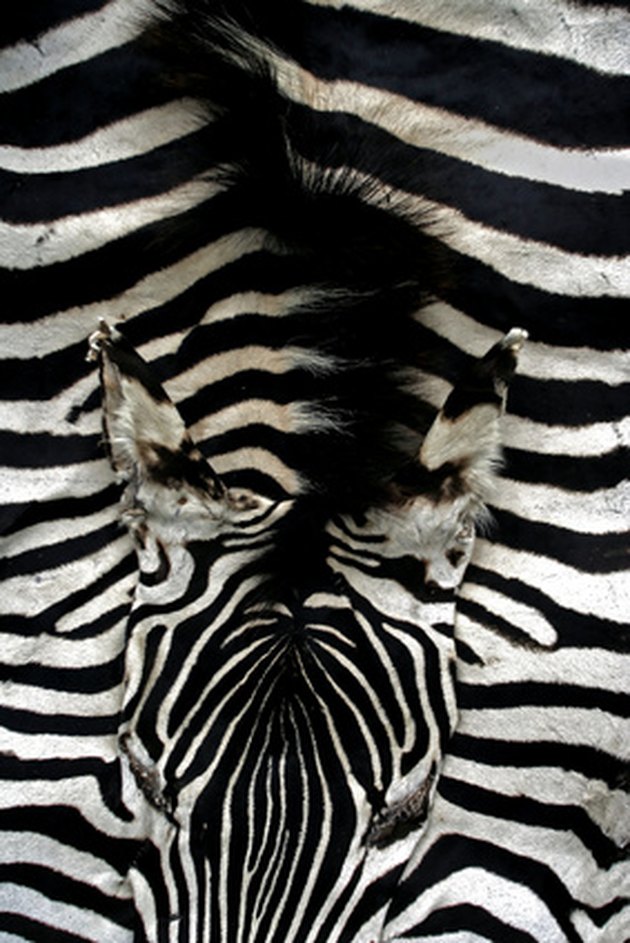 Step 1
Purchase a conditioning oil from a taxidermist or a fur retailer. Select an oil or conditioning product that is safe to use on bear skin. Buy a bottle that has more than one application, because additional applications may be necessary on an extremely dried out rug.
Step 2
Lay the rug flat with the skin side facing up. Apply the conditioning oil according to the manufacturer's directions and allow it to soak into the skin. Apply an additional coat if necessary to make the skin supple again.
Step 3
Inspect the skin side of the rug for cracks or tears. Small cracks and tears must be mended to prevent them from getting bigger.
Step 4
Thread a needle with a thread that matches the color of the fur. Sew together the skin in torn areas, being careful to keep the skin even and smooth. Tie off the thread and cut the thread when you have finished sewing.
Step 5
Purchase a taxidermy epoxy from a taxidermist or taxidermy supply shop. Taxidermy epoxies are designed to glue together skin on rugs. If there is a cracked area on your rug, smooth it using taxidermy epoxy. Apply the epoxy according to the manufacturer's instructions and allow it to dry.