Ranch-style homes not only have signature exterior qualities that set them apart from other home styles, but distinct interior qualities as well. To maintain an authentic ranch style, you must carefully create additions to the home that do not sacrifice the integrity of the style. Ranch homes typically have long, rectangular shapes with open floor plans. To update a ranch, leave these features intact and update other aspects of the home.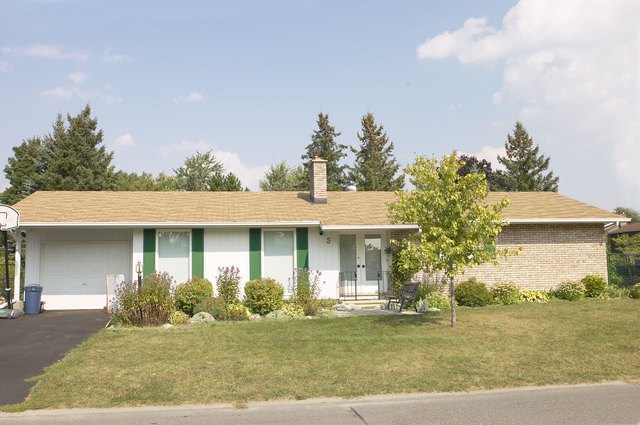 credit:
Hemera Technologies/AbleStock.com/Getty Images
Step 1
Add room additions to the home. If you need to update your home to accommodate a growing family, you may want to add a second story or build room additions, but you must do so carefully so you do not alter the ranch style. Ranch homes have a signature rectangular shape, so you must add rooms to the ends of the ranch home or add a second story to create a split-level ranch.
Step 2
Update the interior of your ranch home inexpensively by painting interior walls a new color. Cover stains and dirt on walls and apply new colors to match room décor or lighten a room to make the room seem larger. You may also use wallpaper to cover the walls. For a ranch home, try painting all shared areas of the home one color and individual bedrooms and bathrooms in different color themes.
Step 3
Add or replace windows in the ranch-style home to update both the interior and exterior of the home. Replace existing windows with new or larger windows to allow more light into the home. Make the home appear even larger with skylight windows along the tops of walls.
Step 4
Update the home's exterior further with a new paint job for the outer walls of the home. For brick- or vinyl-sided ranch homes, you may stain or paint the exterior to cover blemishes on the ranch home's siding.