Autistic children have different needs than other kids, and since a bedroom is their own space, it's important to personalize it, taking into consideration their special needs. When decorating your autistic child's bedroom, talk to your doctor about implementing the changes and listen to his recommendations. More than anything, it's important to make your child's room safe and appropriately stimulating.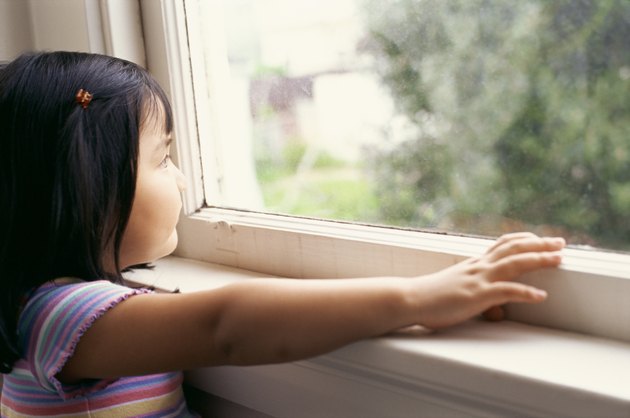 credit:
Creatas/Creatas/Getty Images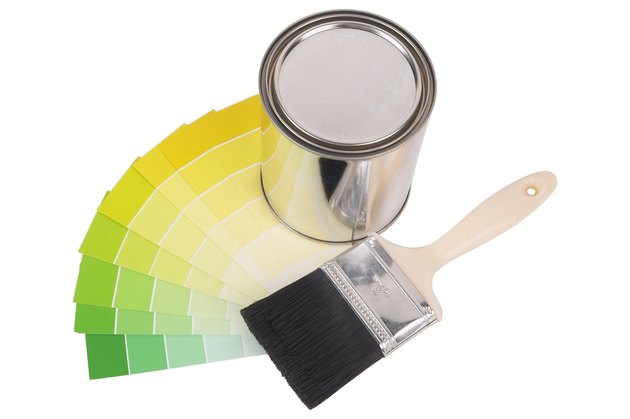 credit:
Ingram Publishing/Ingram Publishing/Getty Images
Choose light colors to decorate the room, including the walls. Don't choose primary or bright colors. According to the Autism Learning Felt website, these colors can overstimulate an autistic child and make her agitated. Chose light versions of your child's favorite color, or choose light blue and aqua colors, as they're more calming.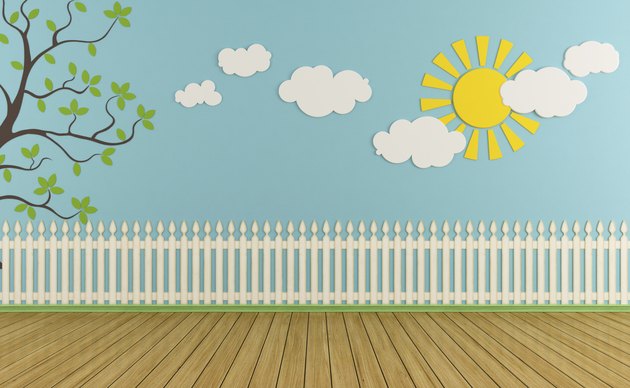 credit:
archideaphoto/iStock/Getty Images
Create a calm space. Avoid stressing or overstimulating your child with too many decorations. Use simple decor in light colors. Choose nature pictures for the walls. Use nature sounds in the background, such as rain or a waterfall. Avoid using lamp shades as they can be dangerous.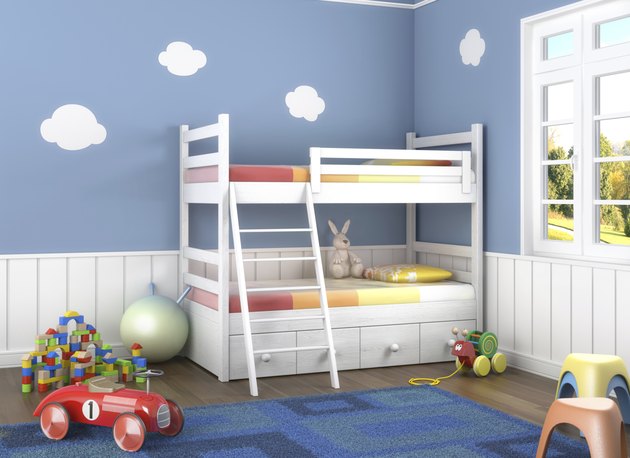 credit:
arquiplay77/iStock/Getty Images
Create a safe room. Make sure the furnishings don't have sharp edges and are sturdy. Use molded plastic for desks and other furniture instead of wood. Use frameless chairs and couches. Cover all electrical outlets. Get padding for all hard and sharp furniture. Secure large furniture to the wall. Remove the lids on toy boxes. Install window guards and remove window blind cords. Keep all toys and other belongings at easy reach to prevent your child from climbing to get something.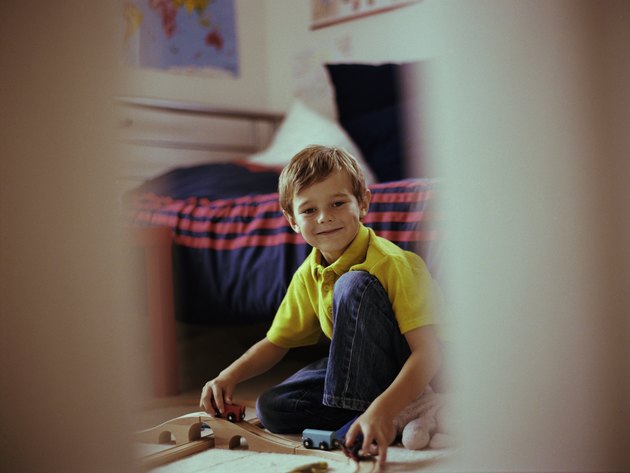 credit:
Nick White/Digital Vision/Getty Images
Install proper insulation, as light and noise can keep your child awake. Install a thick carpet. Heavily insulate the walls. Check doors and floors for creaks. Oil hinges often. Use thick curtains and black-out blinds for windows.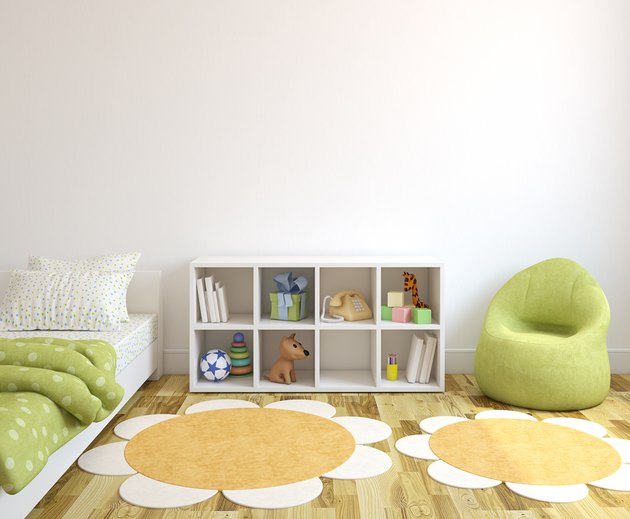 credit:
poligonchik/iStock/Getty Images
Set up storage units. Keep clutter to a minimum to reduce stimuli. Use storage bins and boxes. Keep as many things as possible out of the room. Check the room often to make sure it's clutter-free and get rid of all unused articles, whether by storing, selling or donating.