A romantic night at home doesn't have to be spent in the same old, dreary room. You can change the most ordinary room into a romantic retreat. Romantic touches are easy to add to room environments, creating a sensual escape from reality. Use items you already have in your home, or scour craft and decorating stores for ideas.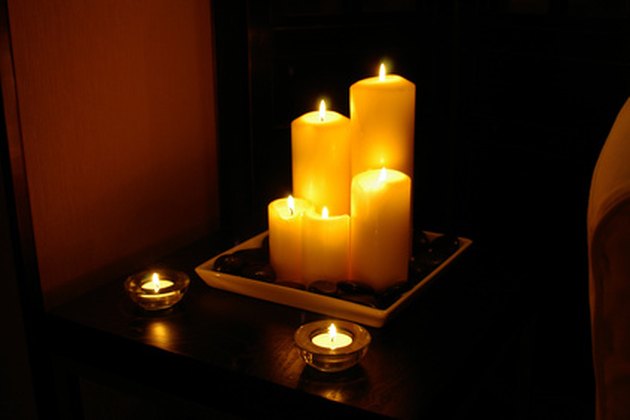 Light candles to a room to create a soft ambiance. Candles come in various sizes with different fragrances. Choose candles in different heights; group odd numbers of candles together for visual interest. Pick candles with an exotic fragrance such as jasmine or honeysuckle. Place candles on decorative trays for a romantic focal point.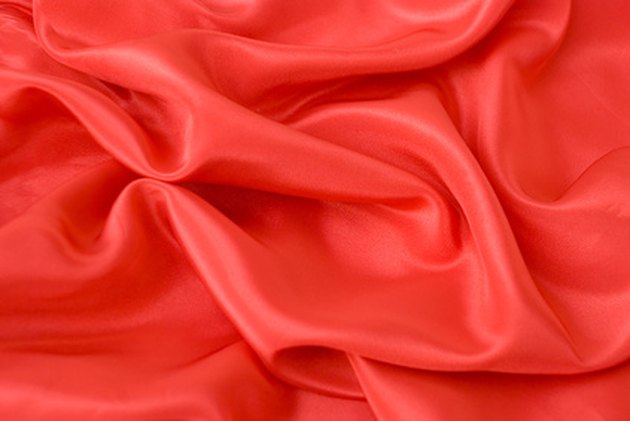 Add special linens to the room. Silk linens are especially romantic, with a soft feel and touch. Satin linens are a luxurious touch for a romantic room and priced within reach for most people. Crisp cotton linens also work well in a romantic room. Choose cotton sheets and pillowcases with lace detailed edging and trim. Add a cashmere soft blanket for a beautiful counterpoint to crisp cotton.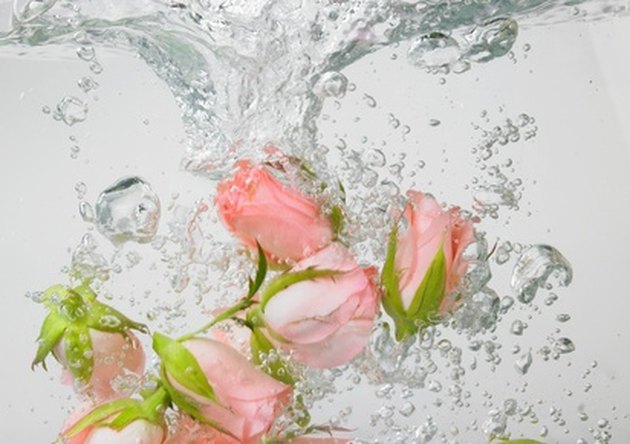 Decorate using flowers throughout the room to interject some color and greenery. Choose lush pink or white roses and fill a bowl with the blooms. For a more contemporary look, opt for pink tulips set in a metallic vase. Silk flowers are a great alternative to fresh flowers and will last longer.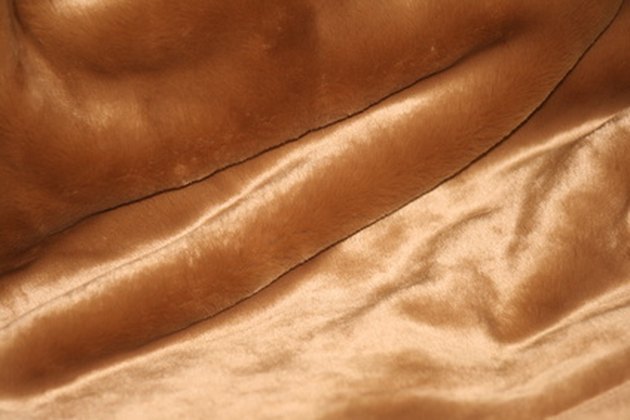 Place a soft, fabric throw on furniture or bedding to add texture and comfort. Choose a throw knit from soft yarns or pick a fabric throw made from elegant silk. Faux fur throws also make great accents for creating a sense of romance and sensuality in a room.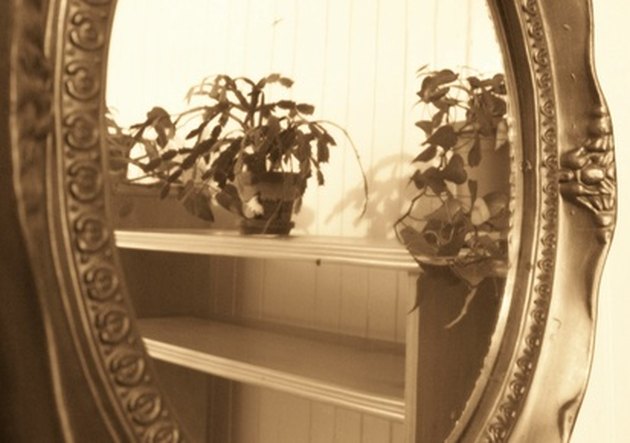 Add some small mirrors throughout the room to reflect light. Use mirrors as trays to hold candles or vases.