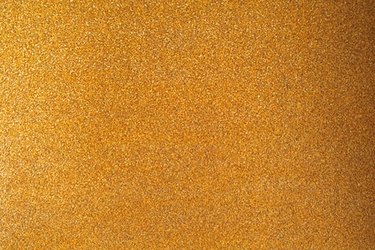 Unlike wood decks, fiberglass decks do not rot and are not susceptible to mold, mildew and fungal infestations. This provides them with a durability that often lasts the lifetime of the home. Unfortunately, they are not immune to scratches and scarring. A coat of paint can rejuvenate the appearance of a fiberglass deck. However, if you plan on coating your fiberglass deck with acrylic yourself, you need to understand the proper preparation and application techniques or you may end up with a disappointing finish.
Cleaning
Many people are surprised to learn that the overall long-term durability of an acrylic coating has a great deal to do with the preparation stages before any paint is applied. Dirt and dust greatly interfere with paint adhesion. Before you even think about applying any acrylic to your fiberglass deck, be sure to clean it, using a pressure washer.
Abrasion
Unlike wood, fiberglass is slick and non-porous, making it unsuitable for acrylic paint adhesion. If you want the acrylic to stick, you will need to abrade the surface by sanding it with 80- to 120-grit sandpaper before you apply any primer or paint. Be sure not to overdo it, however. Remember to only scuff the surface and stop sanding when the surface feels slightly rough to the touch.
Application
Before you can apply any acrylic paint to the fiberglass deck, you first need to apply a latex bonding primer. Use a four-inch latex paintbrush to apply the primer. After you've allowed the primer to dry and cure for three hours, you can apply two coats of acrylic latex deck paint.
Warnings
Never attempt to paint over a fiberglass deck without first abrading the surface with sandpaper, or the finish will peel up rather quickly. In addition, never attempt to apply acrylic to the deck unless you have first coated it with a bonding primer, or you will see chipping over time.
---
Ryan Lawrence is a freelance writer based in Boulder, Colorado. He has been writing professionally since 1999. He has 10 years of experience as a professional painting contractor. Lawrence writes for High Class Blogs and Yodle. He has a bachelor's degree in journalism and public relations with a minor in history from the University of Oklahoma.