Things You'll Need
Scrub brush

Soapy water

Scouring powder

Water

Towel

Two part epoxy paint

Short nap paint roller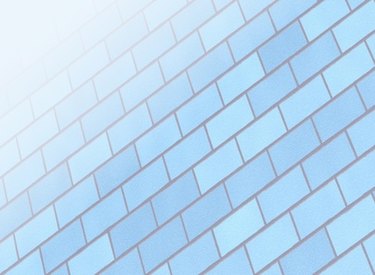 Glazed brick features a fired ceramic exterior which gives the bricks a smooth and shiny finish. While glazed bricks may be considered more attractive than regular bricks, you may want to paint them if they clash with a new color scheme in your home. With a little prep work and the right materials, you can paint glazed brick and enjoy the new look for years to come.
Step 1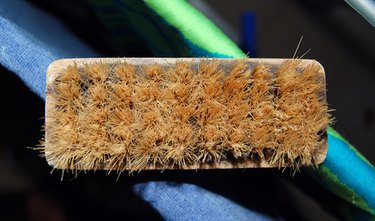 Scrub the glazed brick with a scrub brush and soapy water to remove any dirt or grease from the surface.
Step 2
Mix scouring powder and water together to form a paste and rub this paste onto your glazed brick with a scrub brush. The scouring powder will help clean and roughen the surface to help the paint adhere properly.
Step 3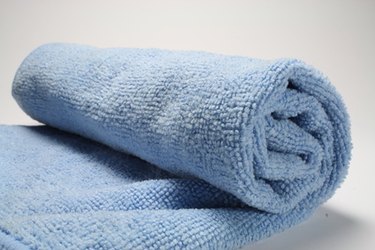 Rinse the glazed brick thoroughly with clean water and dry it with a towel.
Step 4
Mix together the activator and liquid of a two part epoxy paint. These paints are often used on garage floors and must be mixed just before application.
Step 5
Apply the epoxy paint to the glazed brick with a short nap paint roller. A 3/8-inch nap roller or shorter is sufficient for this project.
Step 6
Wait for the epoxy paint to dry before you touch the surface. If the brick is still visible through the epoxy paint, apply a second coat.
---
Kittie McCoy has been a freelance writer since 2008. She is also a part-time personal trainer and licensed entertainer in Las Vegas. She enjoys sharing her love of physical fitness and experience in the entertainment industry via her writing.