Free of mechanical switches, touch lighting contains sensors that react to air, motion and the touch of your hand. Touch lamps that use different intensities -- low, medium and high -- have bulbs that flicker on and off at different speeds. The speed is faster than the eye can see on high intensity but may operate at half the number of flickers at low intensity. You may see the flicker at low intensity, while others won't notice it. Other causes for flickering of the touch light are power usage from another appliance, a loose bulb or a dusty socket.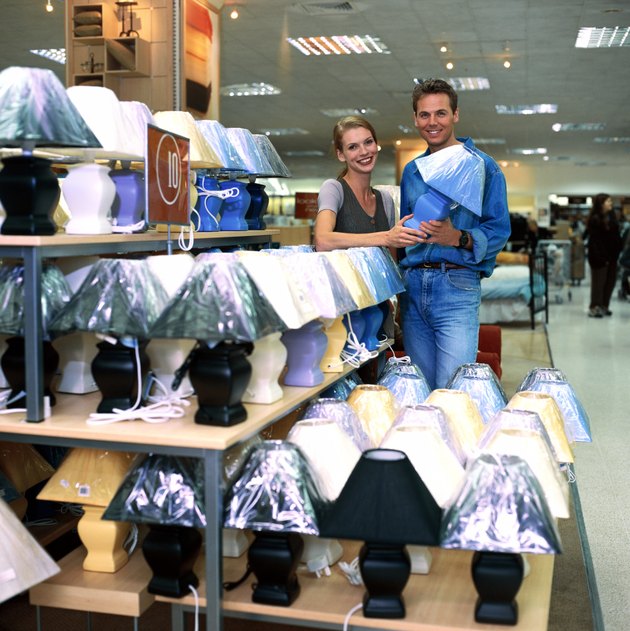 credit:
Stockbyte/Stockbyte/Getty Images
Step 1
Listen when your touch light flickers. See what other electrical items are operating at the same time. If your light blinks or flickers when the heat is on, power usage from another electrical appliance can be the cause. Move your lamp to another electrical circuit to stop the flickering. Moving the lamp may also get it away from air or motion that causes it to flicker.
Step 2
Unplug the lamp. Screw the light bulb clockwise until it is tight. A loose bulb can cause a touch lamp to flicker.
Step 3
Clean the socket. Unplug the lamp, wait for it to cool and remove the bulb. Wipe the socket or area where the light bulb screws in with a folded paper towel. A flashlight will allow you to check inside the socket for dust or an obstruction. The tab inside in the middle must make a good connection with the end of the bulb.
Step 4
Disconnect the power source and change the bulb if the light continues to flicker. A defective bulb can be the cause.
Step 5
Change other light bulbs in the room. A compact fluorescent light interferes with a touch lamp because CFL bulbs create interference or electronic noise. Touch lighting is sensitive to electronic noise.