Outdoor canopies are excellent for outdoor events and are available in a variety of colors, sizes and fabrics. They offer protection from the sun and rain, preventing foul weather from ruining the best of plans. Canopies can also give a sense of romance to a special event. Set up several canopies for a large wedding or reunion, or a single canopy for a more intimate affair. Assembly is faster and simpler with two adults working together.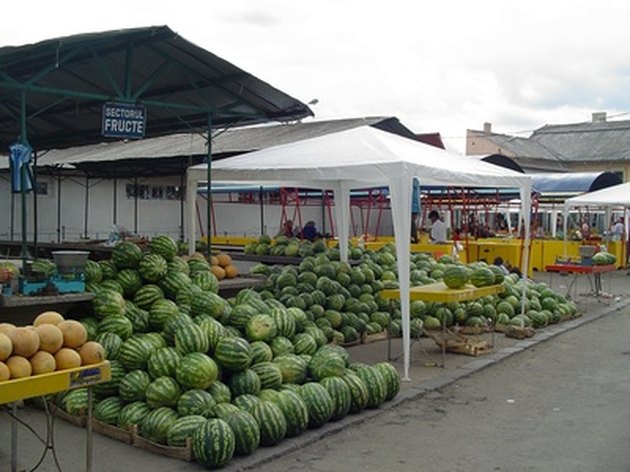 Step 1
Spread out the canopy flat where you would like to assemble it. Set the stakes about 3 feet from the canopy, straight out from the grommets. Place two stakes at each corner and reserve one stake for the center.
Step 2
Pound the stakes down about 2 feet with a sledgehammer.
Step 3
Assemble the canopy poles and place one leg next to each grommet around the canopy.
Step 4
Start at one corner and place the canopy pole through the grommet. Tie one rope to each stake from the pole at that corner. Repeat for each corner. Place the center pole through the hole in the center of the canopy and tie the attached ropes to the pole.
Step 5
Place the remaining middle poles, if your canopy has them, though the grommets and tie ropes to their corresponding stakes.
Step 6
Tighten the canopy by pounding the stakes down with a sledgehammer.