Travelling by van doesn't have to feel like you're roughing it. Instead, a van can feel like a chic studio apartment on wheels. This will make resting, relaxing and sleeping in the back of your van feel like a treat that you'll look forward to, making you glad that you didn't indulge in a hotel.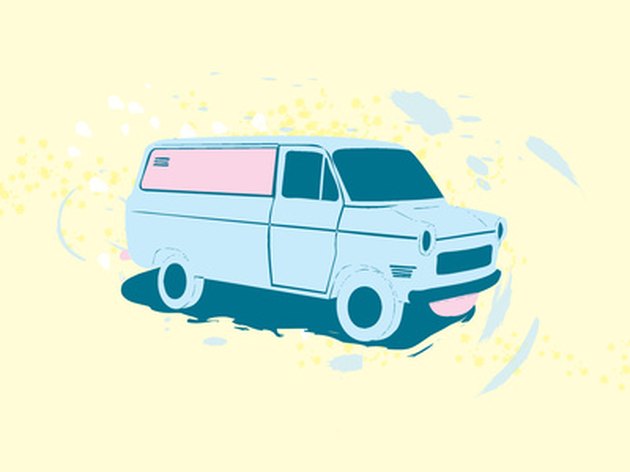 A fresh, clean, ultra-soft carpet will make the back of your van feel like home. Start by vacuuming the interior of the van before you lay down the new carpet. Purchase a throw rug that will fit the dimensions of the back of the van or just go to a carpet shop and ask for a piece of rug that is the size you need. It's important that the rug you put down is very plush. You want something that will encourage lounging, reading or sleeping back there. Select a color that's darker, as you want something that won't show stains very easily from drinks or other spilled items.
The back of the van should have some sort of seating that won't become damaged by the bouncing of the van during transit. Whatever seating you have back there should be completely movable, so that when it's time to sleep in the back of the van, you can easily clear the area. For example, pillow chairs or sack chairs would be perfect for this part of the van. These chairs are the modern answer to the beanbag chair. They look like giant pillows and they're great for lounging, reading and taking naps. These chairs would transform the back of the van into a cozy, relaxing spot.
Slipcovers are a very simple way to decorate the front of the van. Not only do they protect the driver and passenger seat, but also they're removable, allowing you to wash them when necessary. Slipcovers are also a simple way to introduce a new color to the interior of your van, such as bright colors like red or purple. Buy a decorative trash bag that you can hang off the front dashboard that matches the rest of your van's decor. This will inspire passengers to use it and help keep the van clean.