Stressless recliners refer to a line of easy chairs made by the Ekornes Co., the biggest furniture maker in the Nordic region. The company introduced the Stressless recliner in 1971 and worked to distinguish it from other recliners by having it constantly adjust to your body's need for movement and reinforcement. Naturally, no single recliner is a "one size fits all," and once you receive your Stressless recliner, you may need to adjust it to suit your needs.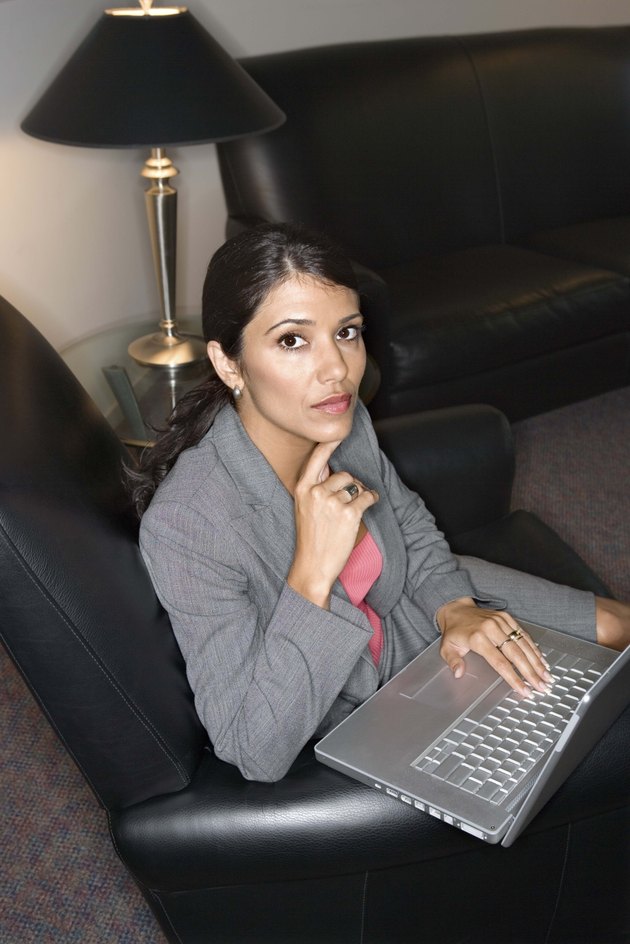 Step 1
Sit in the recliner with your legs out on the ottoman. Assess how the cushions of the recliner feel. Turn the knob beneath the arm rest on the right side of the chair to the left or right to make the cushions firmer or softer.
Step 2
Get out of the chair and gently turn the chair on its side and turn the ottoman upside down. Insert an elevator ring underneath each leg of the chair and ottoman. This will elevate them.
Step 3
Replace the chair and ottoman in their proper positions and sit back in them assessing their height. You might want to make further adjustments to the height from this point on, depending on how you feel. For example, you might want to remove the elevator rings from the ottoman but not the chair. It all depends on your personal needs and comfort.