Hanging sports pennants on the walls of your home is a simple way to show your team pride. However, hanging anything on the wall can be damaging if you use nails, staples or tacks. If you'd like to support your team without punching holes in your walls, consider hanging your pennants with adhesive poster strips. These strips are designed to stick to the wall securely but can be removed without damage when you're ready to take down the pennants and redecorate.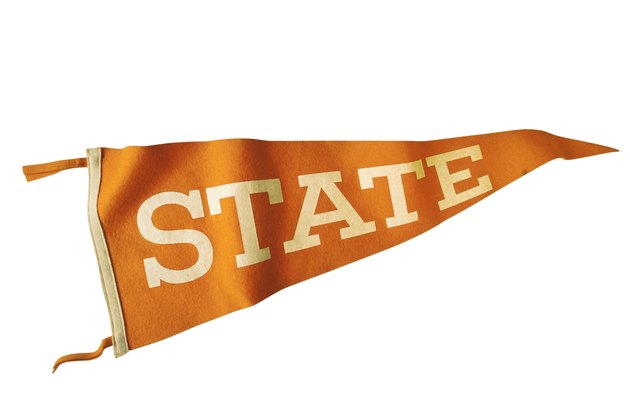 Step 1
Clean the area of the wall where you plan to hang your pennant. Dampen a clean cloth with isopropyl rubbing alcohol and wipe down the wall to remove any dust or debris. Allow the alcohol to dry before proceeding.
Step 2
Remove the red liners from one side of the adhesive strips. Place one strip at each corner on the back of the pennant.
Step 3
Take off the black liners from the opposite side of the adhesive strips. Carefully press the pennant onto the cleaned section of the wall; take care to push down on each strip for at least 30 seconds so that it will adhere properly.