When considering how to maximize space in a small kitchen, evaluate the usefulness of a breakfast bar. As an extension of the kitchen counter top, a breakfast bar can serve as a prep station for cooking and as a kitchen table for informal breakfast dining. Breakfast bars with storage space and cabinets also let you store bulky pots and pans under the counter to free up cabinet space.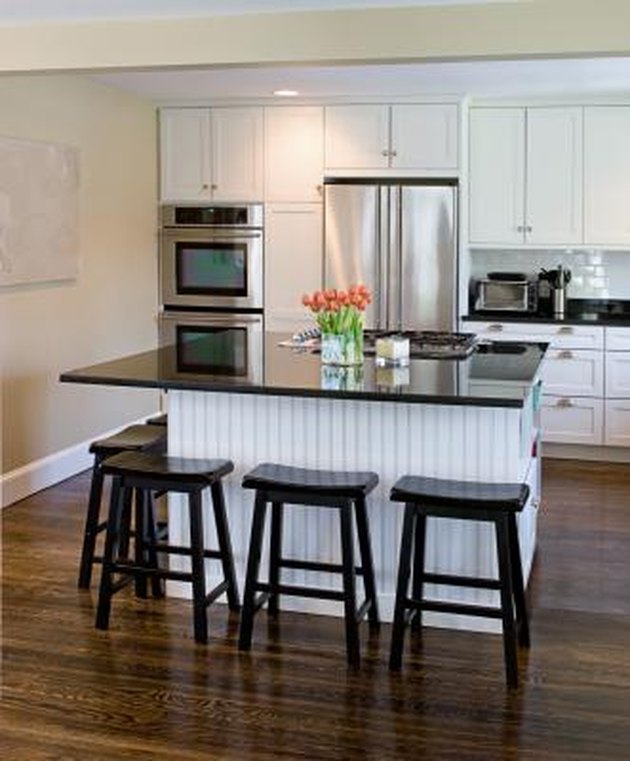 Consider building an island counter top in the middle of your small kitchen. An island can be used as a cooking prep station and often doubles as a tabletop for breakfast dining. When choosing a design and size, think about building or buying an island with plenty of storage space below the counter top to make the most of your space. Add chairs or stools that match the counter top style for informal breakfast dining. Store the chairs in a closet or place them in another room when not in use to free up additional space.
If you do not want to add anything permanent to your kitchen, consider use a drop-leaf table as a breakfast bar. Like a kitchen island, a wooden or metal drop-leaf table acts as both a cooking prep station and a table, but you only need to roll it into the kitchen as needed. Fold out the leaves when extra guests join you in the morning for breakfast. Some drop-leaf tables are on wheels for easy portability; other drop-leaf table designs fold flat against a wall when not in use.
Countertop with Removable Stools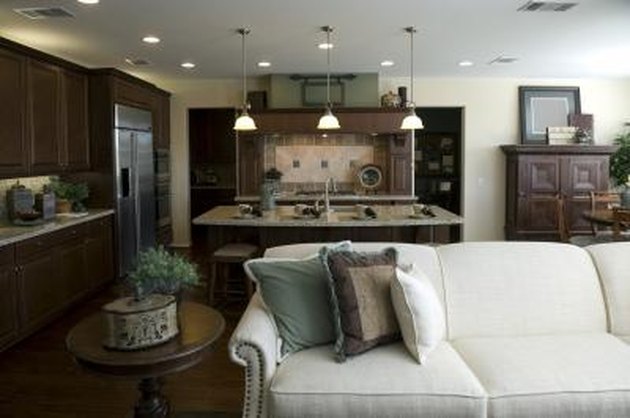 A breakfast bar counter top fixed between the kitchen and living room area can be used to connect the two rooms. Think about tearing down one wall of the small kitchen and adding a counter top breakfast station in its place. Opening up the room visually makes the kitchen look larger and offers seating in either room. Think about matching the counter top material to the materials used already in the kitchen, such as marble or granite, or choose a material that blends the two rooms, like a wood or tile surface. Add stools for seating. If the stools are bulky, when not needed, store them in a closet until the next morning's breakfast.