Months before Halloween arrives, elaborate thoughts of decorating and partying during the haunted holiday span Becky Geisler's imaginative mind like an orange-and-black spider web.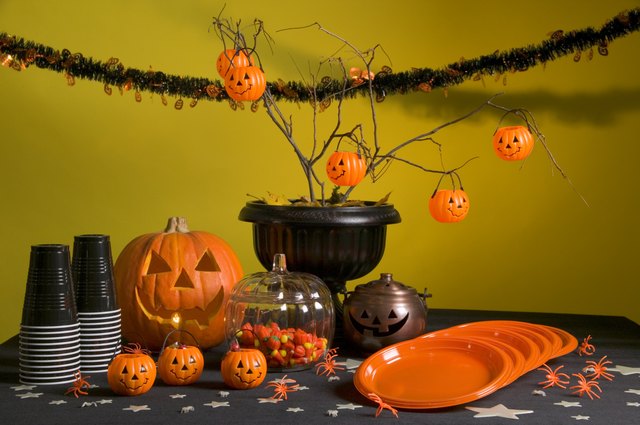 Such plans usually involve a dinner of some sort, and Geisler is never short on ideas on how to make the table look spooky and cool.
"The first thing I try and figure out is who will be attending," said Geisler, a special education teacher, whose love for Halloween is only topped by her obsession with Christmas. "Will it be kids, adults or a mixture of both? Based on that, I can plan my menu and decor."
The key is to throw a dinner that best represents your style. If you're true to yourself, your guests can't help but have a good time.

Dina Manzo, event planner and former star of "The Real Housewives of New Jersey."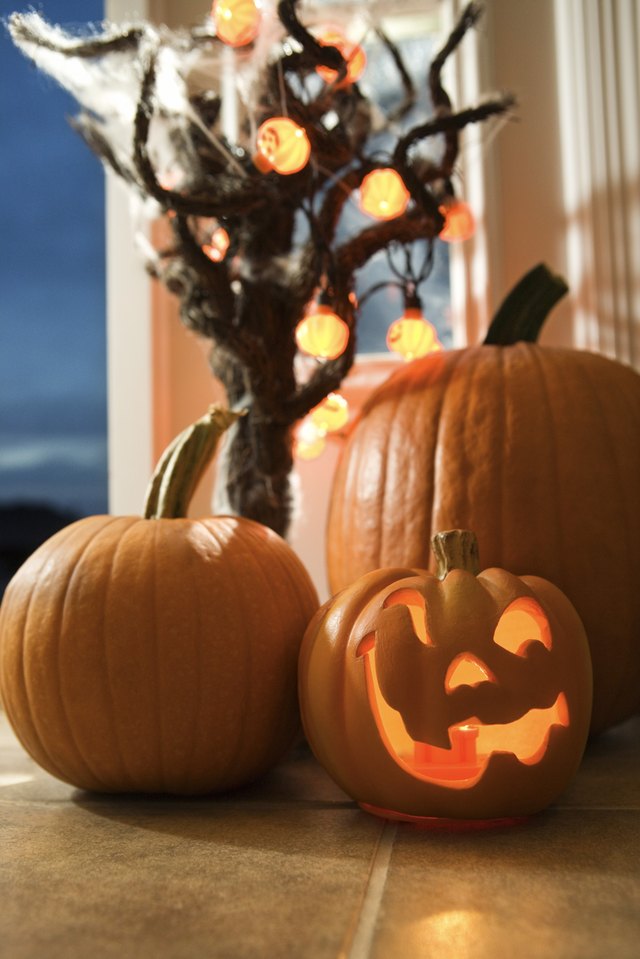 Bringing friends together for a Halloween supper is as easy as planning any other kind of dinner party. The biggest difference is the holiday allows hosts to tap into their inner Crypt Keeper or macabre Martha Stewart and decorate with skulls, bones and gourds instead of fine china and silver.
"The key is to throw a dinner that best represents your style," said Dina Manzo, an event planner and former star of "The Real Housewives of New Jersey." "If you're true to yourself, your guests can't help but have a good time."
That's Geisler's goal when she grabs all the little pumpkins she can. "The more pumpkins, the better," said Geisler, who lives in Arroyo Grande, California, with her husband, a man who loves Halloween as much as she does. "You can carve them, decorate with them and cook with them. There are some great pumpkin soup and pumpkin cheesecake recipes. You can even use them as bowls."
Cider is a favorite of Geisler's, as well, and she makes one version for the kiddos and another for the adults. "Nothing says fall like hot apple cider," she said.
No matter the guest list, Geisler prefers casual dinners to formal sit-downs. "Halloween is about having fun," she said. "You set up a table with festive food -- hearty stuff like root vegetables, a pot roast and soups -- and let your guests run around and mingle and have a good time."
But don't let the pot roast fool you. Geisler's Halloween dinner tables often include rubber rats and fake spiders. "You have to scare the kids," she said.
While Manzo appreciates the desire for casual Halloween dinners, she is a sucker for more formal soirees. This is what makes her the perfect woman to host the new HGTV show "Dina's Party."
"When setting the table, I have a rule about layering and creating interest," she said. "Tablecloths and runners are a great way to pull that off, as are plate chargers. To mix things up, I suggest using different plates with the same color charger to establish a sophisticated and appealing color palette."
Of course, Manzo isn't stuffy. Instead of traditional napkin rings, she recommends keeping things festive and fun with twigs and raffia. Cut-glass goblets give the impression of haunted heirlooms meeting shabby chic, and you can never go wrong with skulls teeming with gummy worms, she says.
Ornaments are another option. "Ornaments aren't just for Christmas anymore," she said. "And a lot of stores sell beautiful Halloween ornaments you can hang from the light fixtures or place around the table."
Manzo has a hankering for pumpkins, too, but she doesn't enjoy carving them. Instead, she recommends painting pumpkins of all sizes and even embellishing them with rhinestones, studs and tacks. Cut out slits in the smaller ones and use them as place-card holders.
"Carved pumpkins get wilt-y and smelly when they get old," Manzo said. "I like bejeweling my pumpkins. The trick is spray painting them first. The spray paint acts like a primer so the jewels stay on better."
Food and decor are two pieces of the puzzle. A well-conceived theme is another.
Gospel music critic and publicist Damon Percy once delighted his friends with an Alfred Hitchcock-themed Halloween dinner. "I served Cornish hens with utensils stuck in them atop sweet potatoes," said Percy, who lives in Detroit.
He even decorated the table with candy corn, a Norman Bates reference only die-hard Hitchcock fans could appreciate.
"It's fun to pick a movie theme that gets everyone involved," Percy said.
Scary story novelist Scott Nicholson prefers not to get involved when it comes to decorating the dinner table for Halloween. The author, who has more than 50 published thriller and horror tales to his name, leaves that task up to his 11-year-old daughter.
"My daughter goes for the black light, fake cobwebs, little skulls and skeletons," said the man behind "The Red Church" and other spine tinglers. The family lives in North Carolina's Blue Ridge Mountains. "She's also come up with some handmade stuff like a scarecrow and our homegrown pumpkins, so we're a cross between authentic and cheesy."
But Nicholson likes to have his fun with Halloween decor, too, he confessed.
"Oddly enough, I usually keep a little rubber bat stuck in the window all year," Nicholson said. "Why not have Halloween 365 days a year?"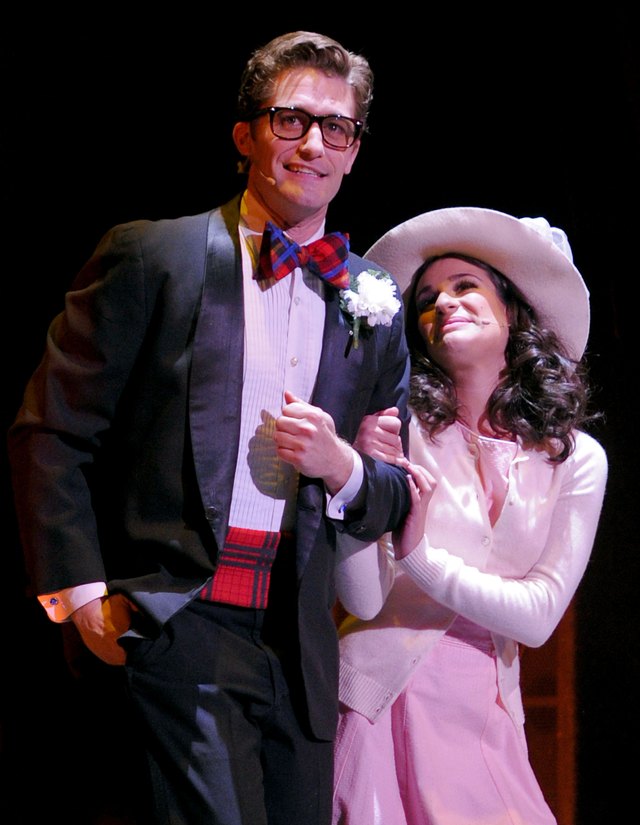 Trying to inspire your friends with a fun theme this Halloween? Here are a few suggestions:
Movies: You can never go wrong with the silver screen. People love movies, especially the classics, says music critic Damon Percy, who once threw an Alfred Hitchcock Halloween shindig. Some popular movies to consider include "Star Wars" and "The Rocky Horror Picture Show."

Pop music: Who doesn't love "Thriller"? Try throwing a "Thriller"-themed Halloween party that will make your friends scream with delight. Not big on Michael Jackson? No biggie. Go for hair bands and boy bands instead. The sky is the limit when it comes to popular music.

TV shows: With TV as the theme, the possibilities are endless. You can dress as the cast of "Cheers," "The Simpsons" or "Friends" and have a blast. A "Sex and the City"-themed Halloween creates an excuse to serve cosmos.

Literature: If you surround yourself with more erudite types, famous novelists or novels might be the way to go. Now you've finally come up with a way to bring together Oscar Wilde and Zora Neale Hurston.