Natural elements add a touch of whimsy and create an inviting atmosphere in any home. White birch branches are exceptionally versatile and can be incorporated into just about any existing decor. After a long winter bring the outdoors in with fun, easy-to-make branch decorations. Children and adults alike will enjoy collecting and assembling the materials to make natural decor for the home. As an added bonus, you save money and have fun by going on a nature hike to gather your own branches and pebbles.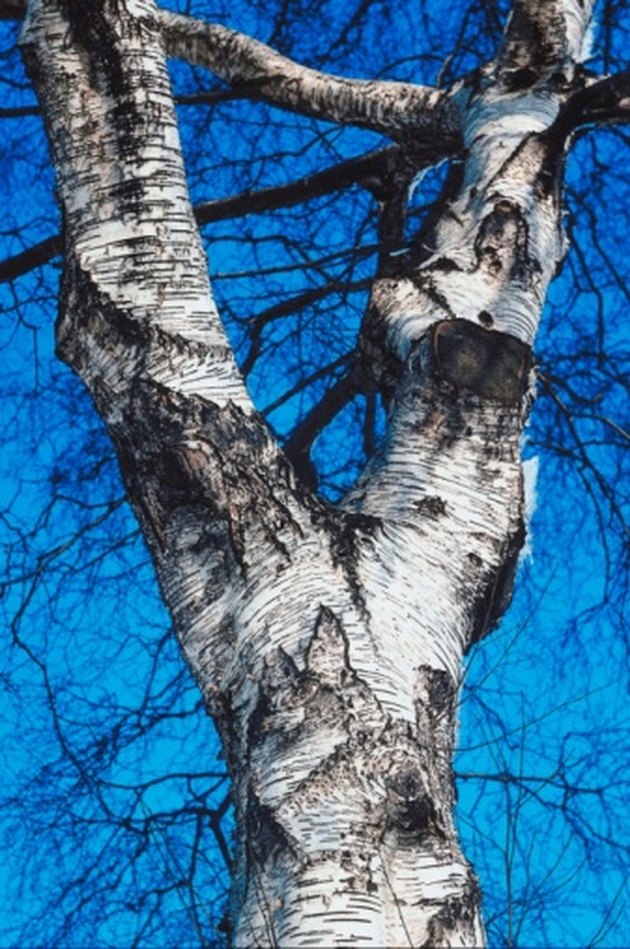 Step 1
Trim the birch branches to the desired height using pruning shears. Cut the branches to varying lengths so that between 12 inches to 32 inches of the branch will be visible above the rim of the vase you are using. White birch branches can either be purchased at a craft store or collected on your own. If you choose to collect your own branches, you may need to smooth rough edges with fine grit sandpaper.
Step 2
Fill the vase 1/4 to 1/2 of the way full with small pebbles. You may choose to use glass filler beads in place of pebbles to create a more elegant, less earthy look. Arrange the birch branches in the vase using the filler to hold them in place.
Step 3
Cut small flowers and/or butterflies from craft paper. Use white paper for a more contemporary look or bright colors to accent your existing decor.
Step 4
Affix the paper decorations to the branches using a hot glue gun. If you are unhappy with the placement of one of the paper decorations allow the glue to dry completely before removing it. Removing paper while the glue is still hot could result in painful burns.