Removing closet doors might be more of a necessity than a decorating statement. Small rooms with hinged doors on the closet could take up too much space and be awkward to access, or you might feel you're constantly pushing sliding doors from side to side to find what you're looking for. The next alternative is removing the doors, but then you're faced with an open space. Make an open closet work for you with a simple solution.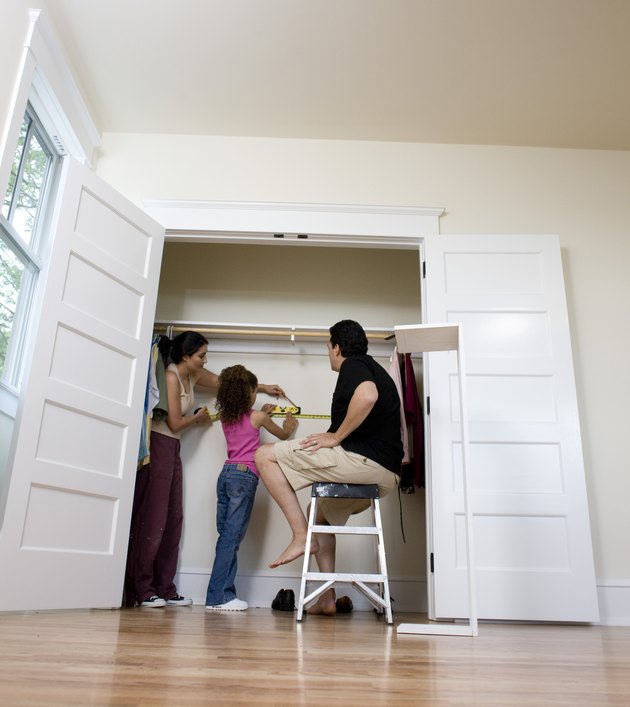 Step 1
Measure the width of the closet opening and use the measurement for the curtain rod length. Select a decorative rod that will accommodate a curtain with clip rings. Rings allow for easy sliding of the curtains to access the closet.
Step 2
Place the tape measure vertically at the upper right corner of the closet and mark the wall 4 inches above the corner. Use the pencil mark for the top screw placement of the bracket. Repeat the steps for the left side of the closet door.
Step 3
Mount the brackets into place using the screws included with the bracket package.
Step 4
Attach ring clips to the curtain top and place the rings on the curtain rod. Place the rod into the brackets and adjust the curtains.