Quarter round tile trim is most often thin, narrow and delicate in appearance. Installing it is like adding the icing to a cake. It's the finishing touch that pulls the design elements of a tile installation all together. The small details like quarter round make a project sing. This particular ceramic trim offers a beautiful completion to any tile installation.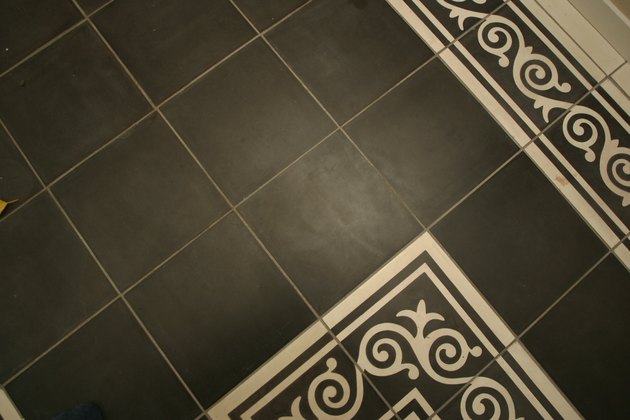 credit:
Photos.com/Photos.com/Getty Images
Step 1
Lay the field tile for the installation. Field tile are the tiles that fill the large expanses of the tile installation.
Step 2
Trim the edges of the the installation with the quarter round ceramic tile trim. Pick up each piece trim one at a time and apply, mortar or mastic to the back of it with a trowel or small spatula. Don't skimp on the adhesive.
Step 3
Press the quarter round in place. Wiggle it slightly back and forth to ensure good adhesion to the bed of the installation.
Step 4
Stand back from the installation periodically and check that the quarter round trim is reading straight. If its not, readjust individual pieces.
Step 5
Allow the mortar or mastic to set up before applying grout.